Miss Chinese Vancouver Pageant 2017 Audition Embracing Their Childhood Dreams
2017-09-18
This year's Miss Chinese Vancouver Pageant has attracted many outstanding ladies from all over Canada to the audition. Coping with the theme, the applicants were requested to share their childhood dreams during the process. Coincidentally, many of them has dreamt of shining through the pageant stage, and being crowned as the Champion.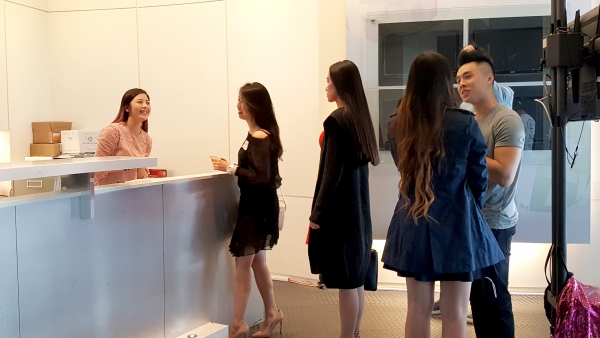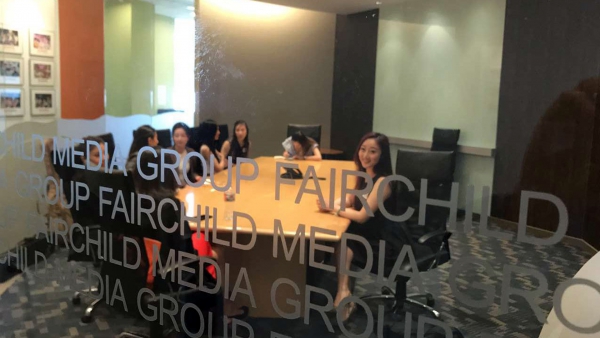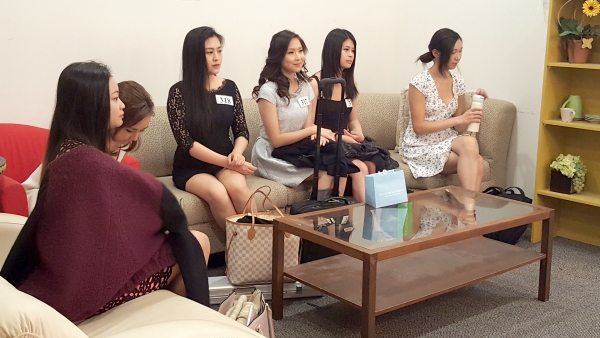 Aside from a pretty face and perfect physique, extraordinary talent was a crucial element the judges were looking for at the audition. They were extremely impressed by the wide-range of performances delivered on that day including active versions like hip hop dance, Chinese dance, belly dance, flamingo dance, karate performance and mellow varieties including singing, playing the piano, guitar, flute, erhu, and painting.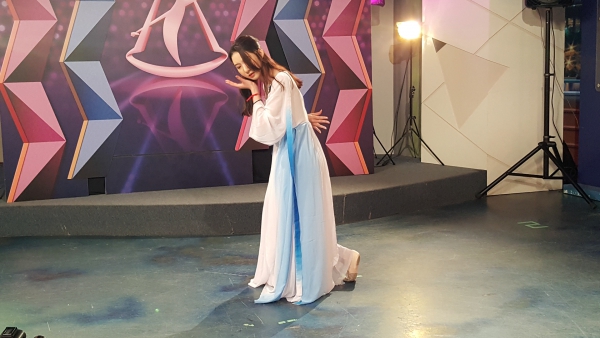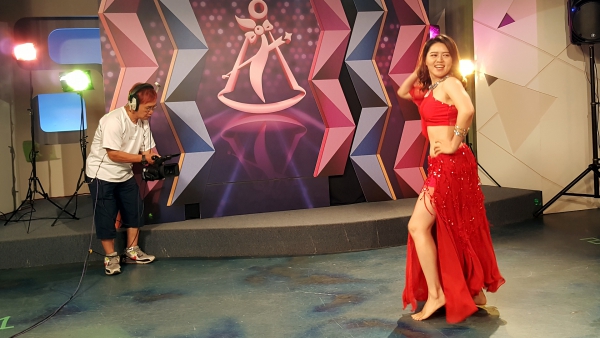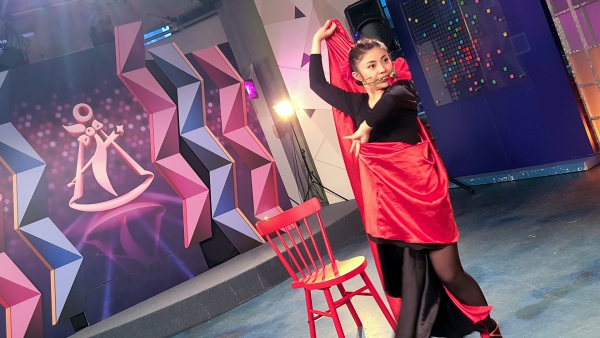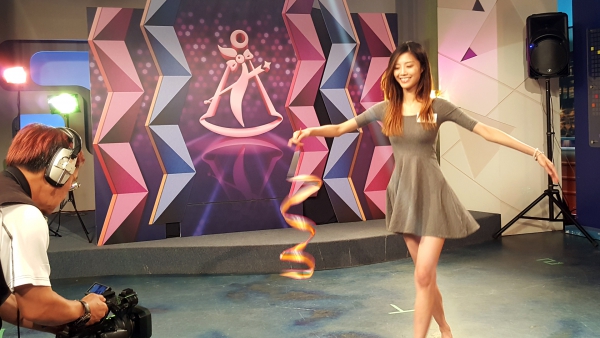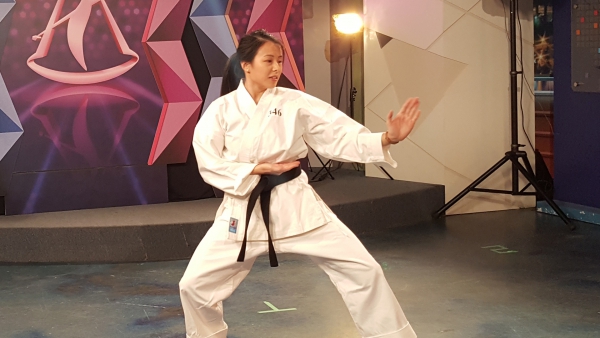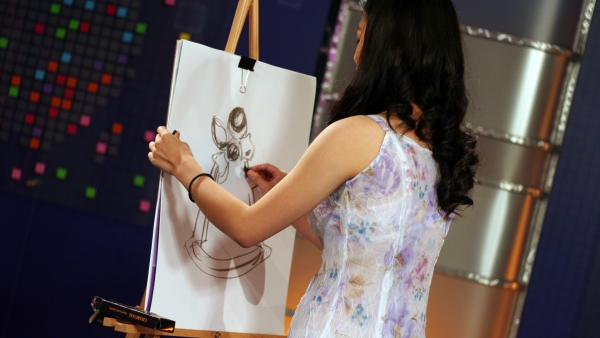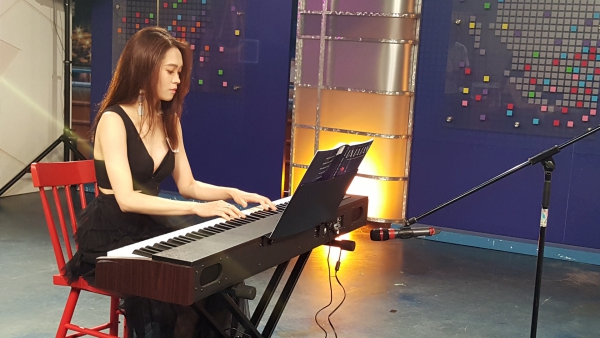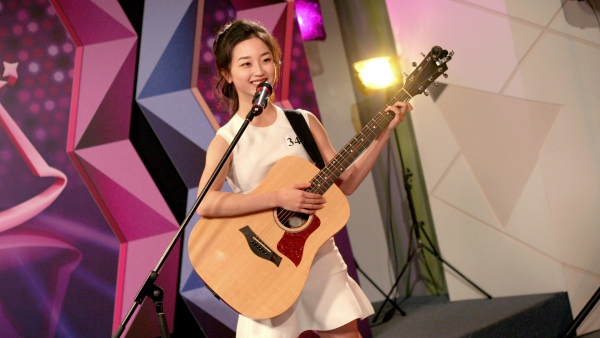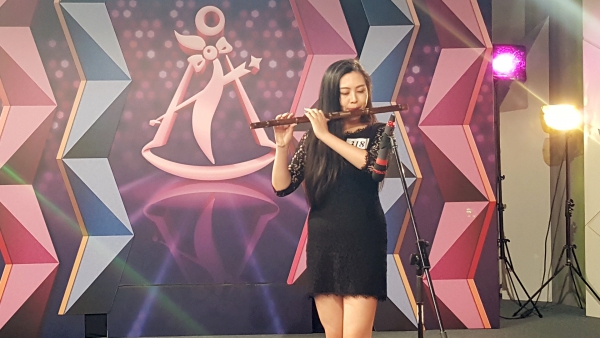 Behind-the-scenes footages were uploaded instantly onto MCVP Instagram Stories where fans could enjoy a firsthand glimpse at the audition process.
After much deliberation, the 10 finalists were selected. They will soon launch their much anticipated Pageant journey with a series of professional training. The 10 finalists competing at the Final on December 8th will be revealed to the public shortly. If you are eager for more sneak peeks of the Miss Chinese Vancouver Pageant, make sure to follow MCVP Facebook and Instagram MCVPCanada.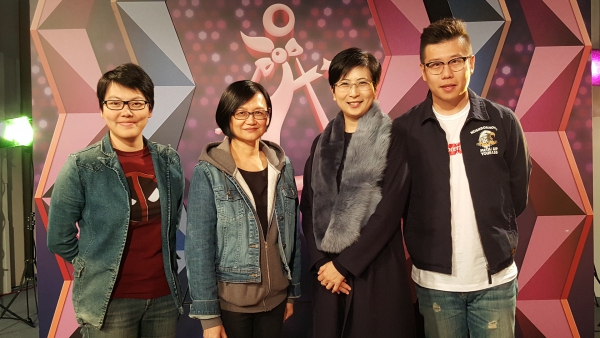 Miss Chinese Vancouver Pageant Gala Dinner 2017 Beneficiary Chi Heng Foundation Canada
2017-09-12
As the legacy of Miss Chinese Vancouver Pageant continues, Fairchild Television has named Chi Heng Foundation Canada as the beneficiary of the annual MCVP Gala Dinner this year. Chi Heng Foundation Canada has recently held a press conference at Aberdeen Centre, hosted by Miss Chinese Vancouver 2016 Maria Rincon along with Leisure Talk host William Ho, to announce the Gala details.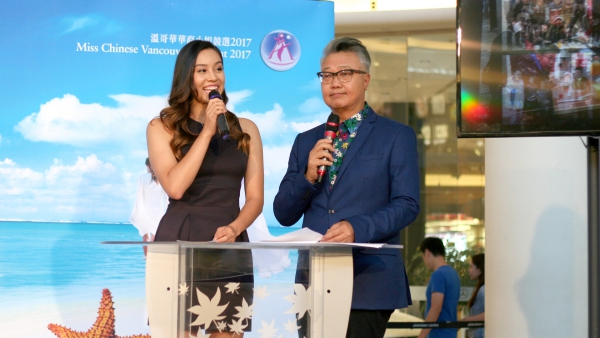 Founder and Chairman of Chi Heng Foundation Chung To especially travelled to Vancouver to attend the press conference. He expressed sincere appreciation and gratitude to Fairchild TV for our generous donation, and presented the President of Fairchild Media Group, Mr. Joe Chan, with a plaque to compliment Fairchild TV's support. The collaboration of MCVP and Chi Heng Foundation Canada is a great opportunity to bring attention, love and care to orphans suffering from AIDS in Central China, as well as to raise funds for their education and medical services.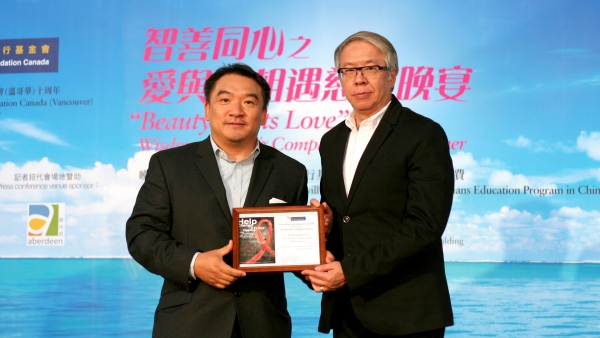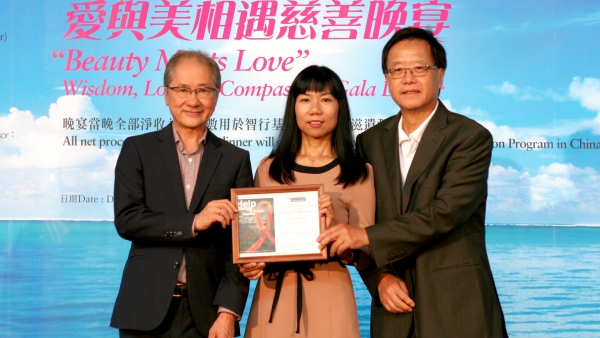 Mr. Joe Chan and other event supporters were invited onto the stage to officiate the MCVP Gala dinner ceremony by placing the "starfish", which symbolizes the orphans, onto the sea backdrop, which in turn represents hope and life. Such action signifies that however overwhelming and insurmountable the suffering of the thousands of orphans impacted by AIDS is, a better life and brighter future will be created with everyone's generous contribution.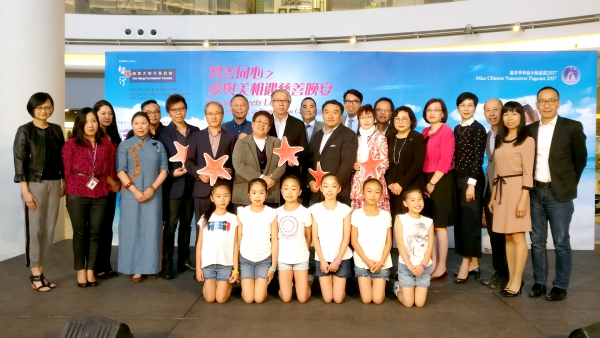 Miss Chinese Vancouver Pageant Gala Dinner 2017 will be held on December 8th at Vancouver Convention Centre. For more information, please visit www.chihengcanada.org.
Maria Rincon, Prenda Wang, and Sherry Xue Share Pageant Tips
2017-09-11
With Miss Chinese Vancouver Pageant 2017 Recruitment in full action, Miss Chinese Vancouver Pageant 2016 winners Maria Rincon, Prenda Wang, and Sherry Xue recently went live on Miss Chinese Vancouver Facebook Page, revisiting their precious and memorable pageant journeys, providing tips to winning the judges' hearts during the interview, and answering questions from those who were still hesitating to join this year's Pageant. To watch the archive of this LIVE chat, please go onto MCVP Facebook page (mcvpCanada).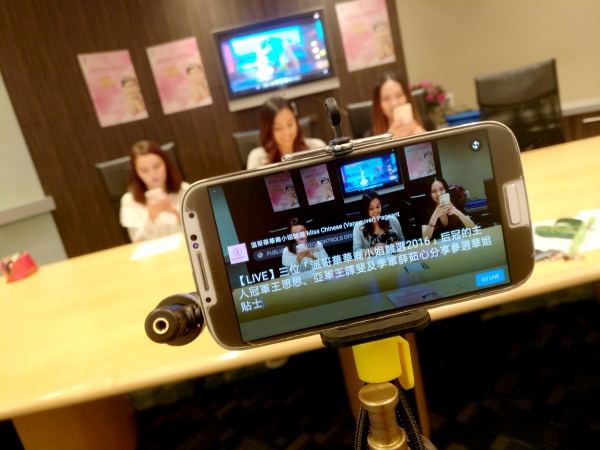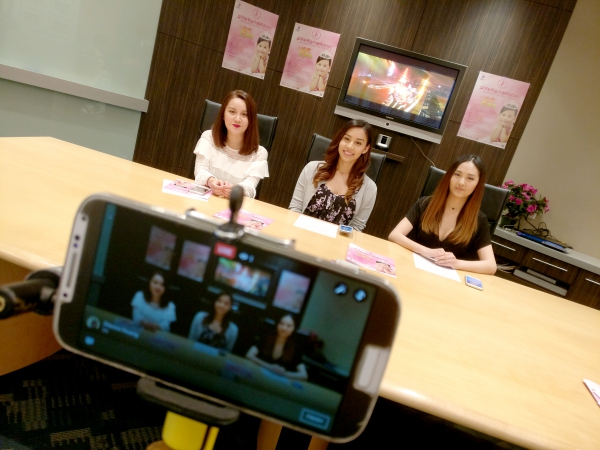 Having this year's theme of "Embrace your childhood dream" in mind, the three beautiful ladies shared their childhood dreams with the viewers, and they all agreed that their pageant experience had brought them one step closer to achieving their dreams. Lastly, they encouraged all aspiring young ladies to act fast and apply for Miss Chinese Vancouver Pageant 2017. Application deadline is September 15th (Friday) at 5pm.
Miss Chinese Vancouver and Project Boyz Power Champions Dancing to Their Dreams
2017-08-23
Have you ever wondered what chemistry will be created when young rising star Miss Chinese Vancouver 2016 Maria Rincon meets the equally passionate and talented Project Boyz Power 2017 Champion Jacky Weng? Maria and Jacky recently shared their unique childhood dreams on the PLEM September issue in a photo shoot taking place at a beautiful park in the city which served as a backdrop for them to show off their marvelous dance moves.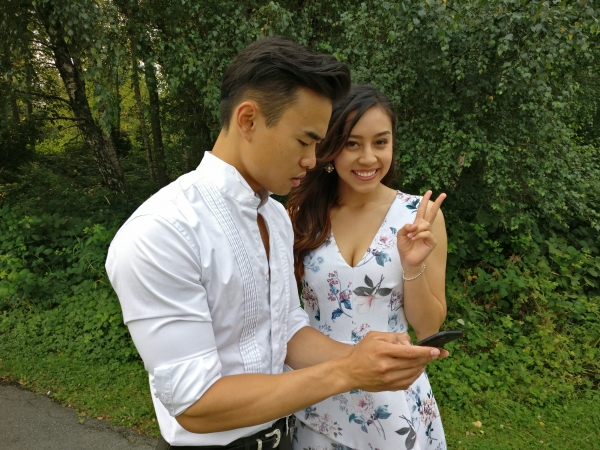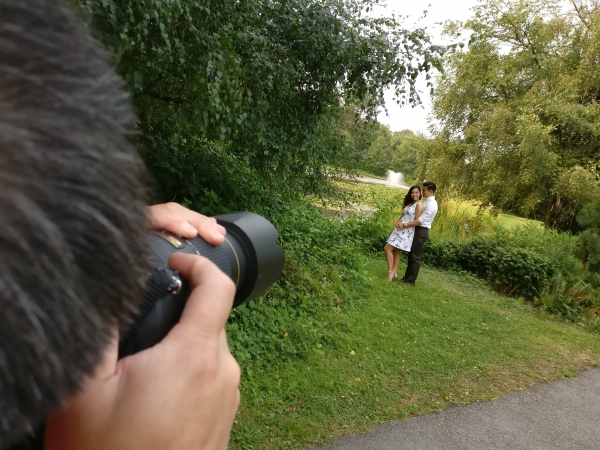 Maria performed the splits with ease while demonstrating her flexibility and elegant dance routines. As for the perfectly fit Jacky, he performed a series of jaw-dropping parkour stunts, reflecting an incredible power and boundless energy.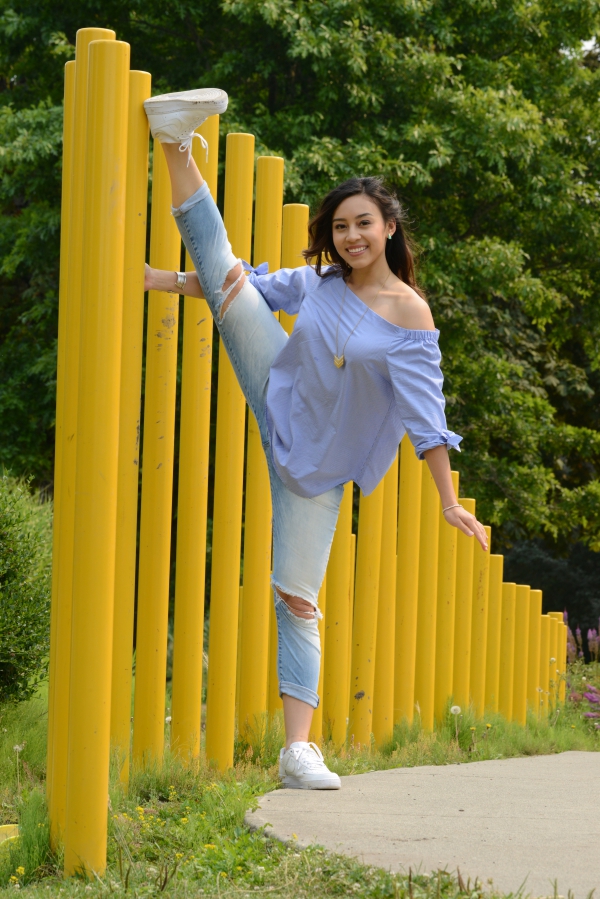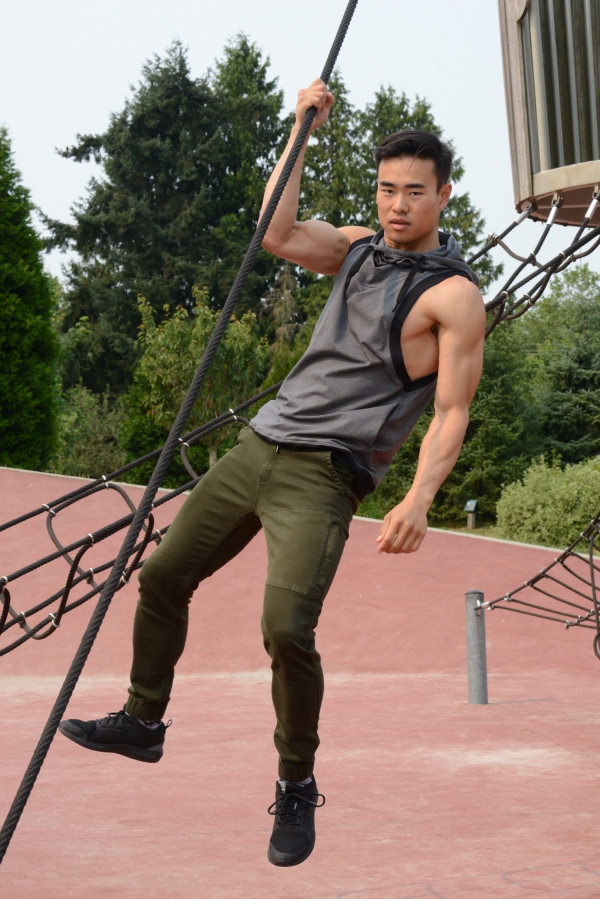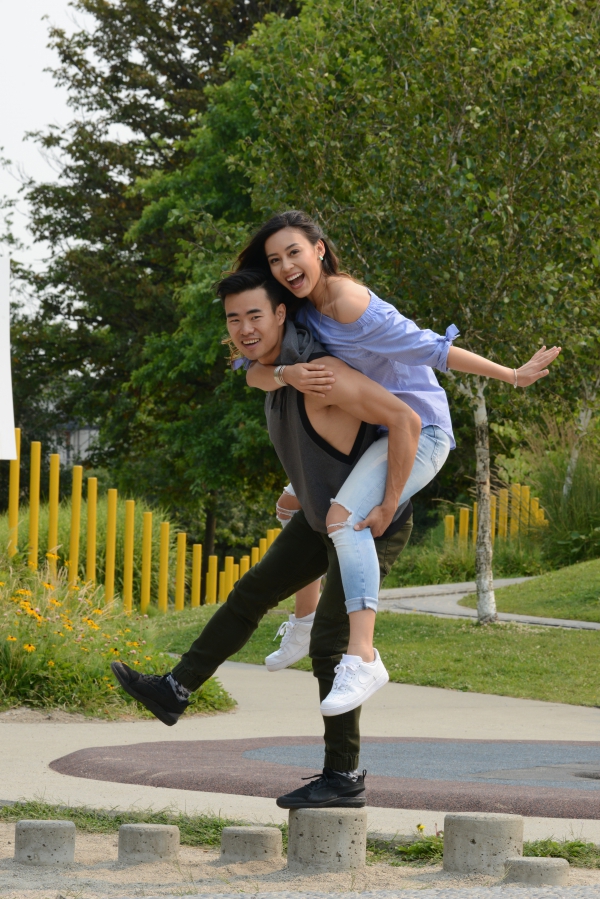 Aside from taking individual photos manifesting their individuality and youthfulness, the beautiful Maria and charming Jacky also took a series of romantic photos to sweeten up the atmosphere on the hottest day of the summer in Vancouver this year.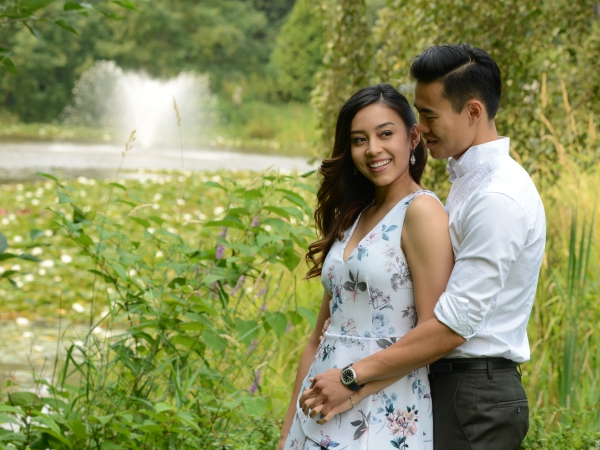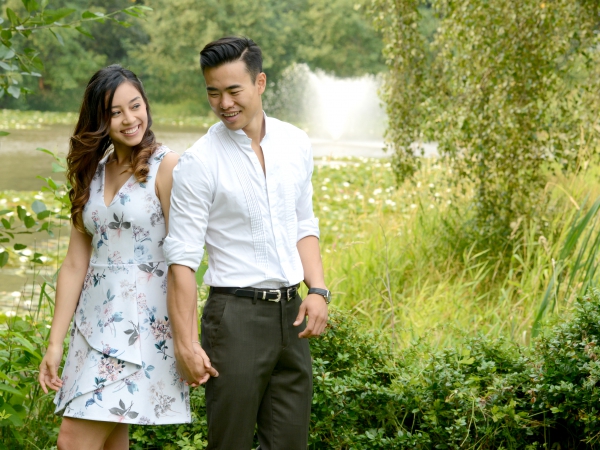 Although it was hot and sweaty during the shoot, they both enjoyed working under the sunny weather, especially when surrounded by a scenic and peaceful nature. Be sure to stay tuned for Maria's and Jacky's interview in the PLEM September issue!