MCVP Final Rehearsal
2017-12-05
Only three days to go before the 10 contestants take on their ultimate challenge! They recently participated at the final rehearsal in preparation for the competition on December 8.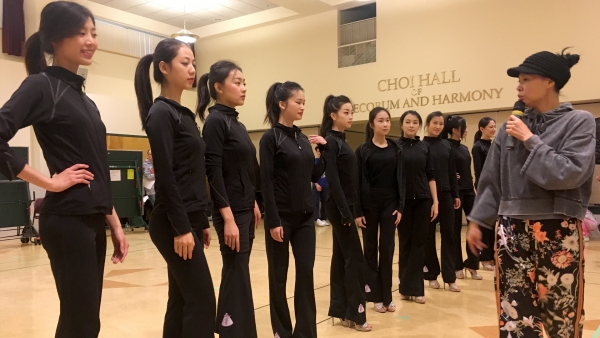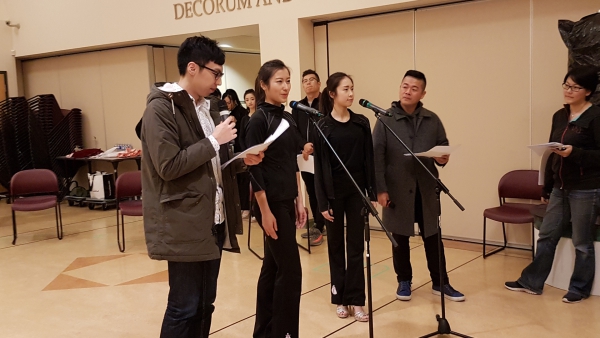 Apart from modeling in evening gown, swimwear, and cheongsam, the ladies will also grace the stage with their self-selected creative apparels.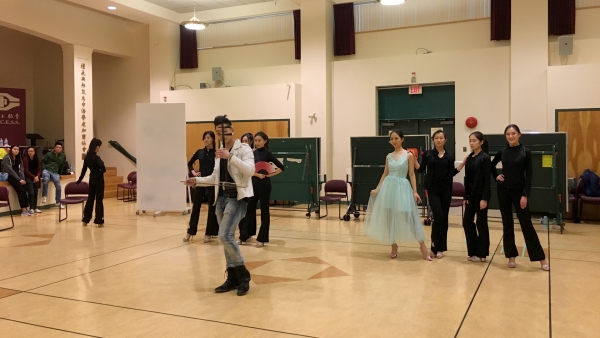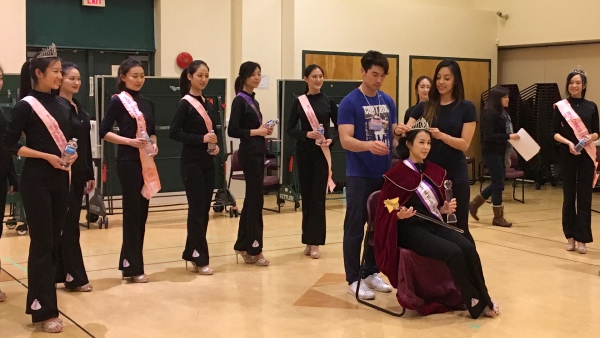 Other much-anticipated segments include Q&A and Talent Quest which will showcase both their beauty and wisdom. Partnering with the charming gentlemen from Project Boyz Power and a group of lovely little dancers will definitely be an exciting experience for the contestants. Together, they will sure present an energetic and remarkable live performance.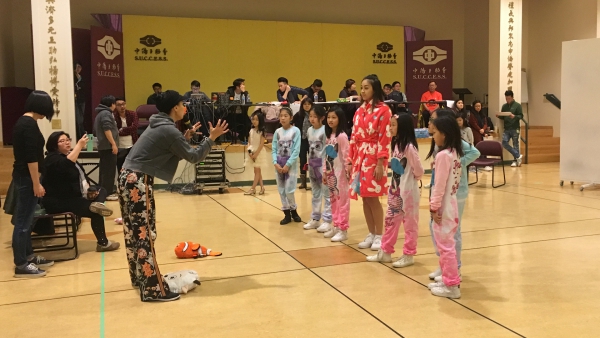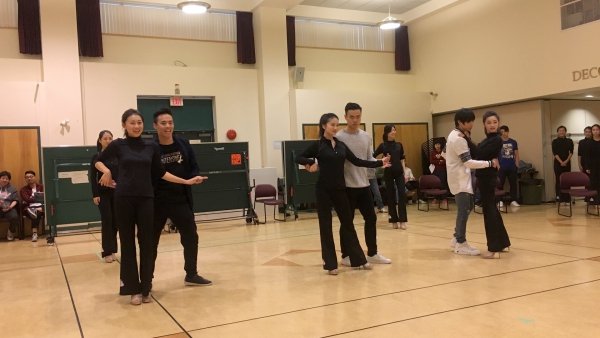 Miss Chinese Vancouver Pageant Final taking place at Vancouver Convention Centre on December 8 will be broadcasted live at 7:55pm (PST) on Fairchild Television (Canada West), Talentvision, and MCVP official website. Be sure to stay tuned for this extraordinary extravaganza.
The Making of the Beautiful
2017-12-04
As the Miss Chinese Vancouver Pageant 2017 is approaching, the 10 contestants and staff members have been putting extra effort in their preparation in hopes of presenting the best annual show to the audience. To recap some iconic moments of the 3 months training and behind-the-scenes footages during this amazing journey, make sure to stay tune into Fairchild TV's The Making of the Beautiful on December 5th, 6th, and 7th at 9:55pm to 10:10pm.
Fitting Sessions for MCs & Winners of MCVP 2016
2017-12-01
Leading the Miss Chinese Vancouver Pageant 2017 contestants to shine through the competition are experienced masters of ceremonies Delon Lew, Fred Liu, and the witty B.Chiu. This year, Image Director Betty has specially selected stylish, hand-tailored Italian suits for the three MCs to show off their charisma.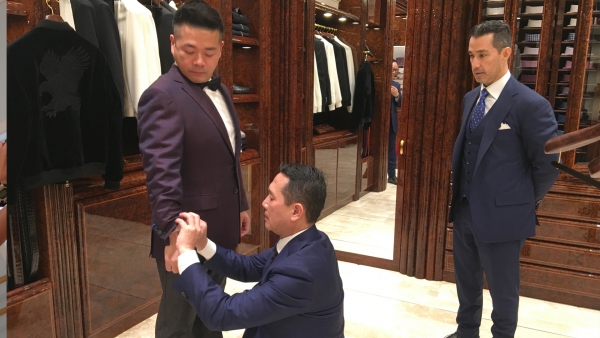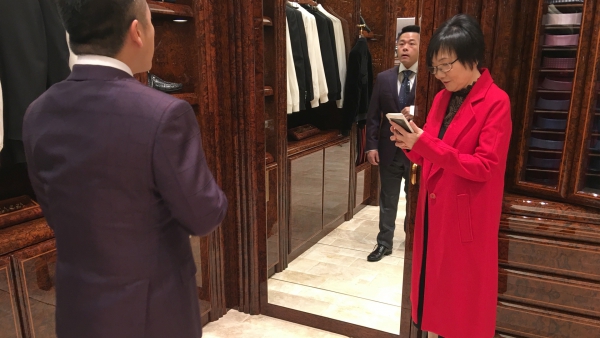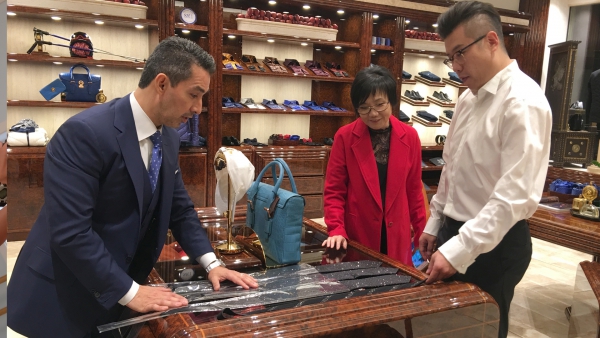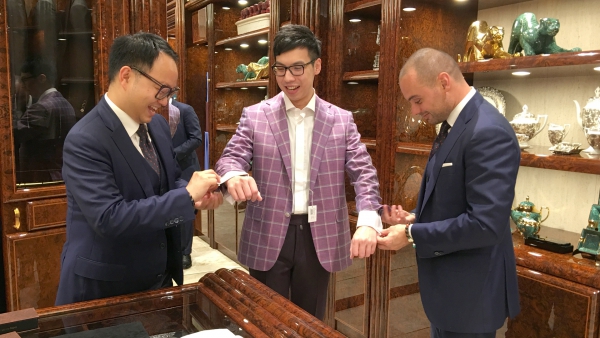 Meanwhile, winners of MVCP 2016, champion Maria Rincon, 1st runner-up Prenda Wang, and 2nd runner-up Sherry Xue, have also tried on classy evening dresses which accentuate their femininity and personality at the final.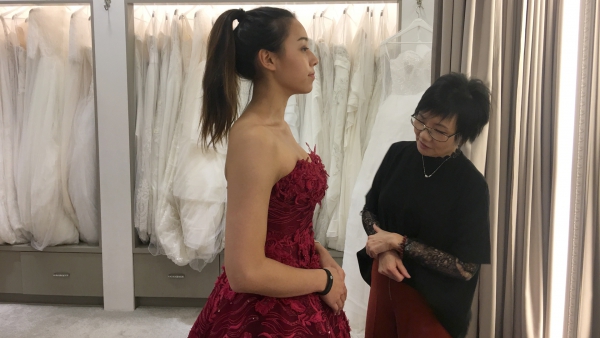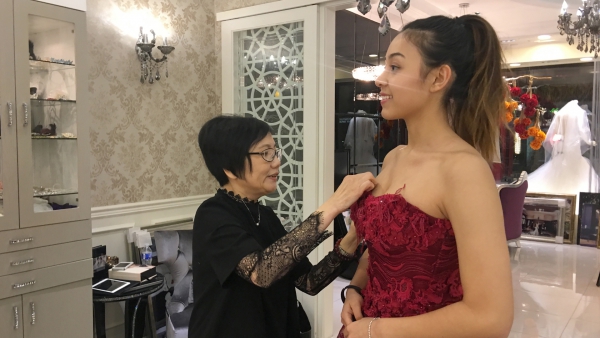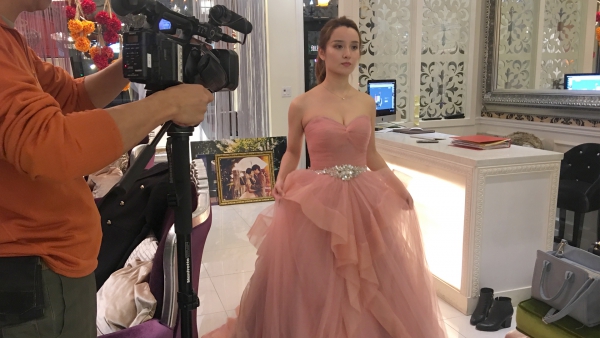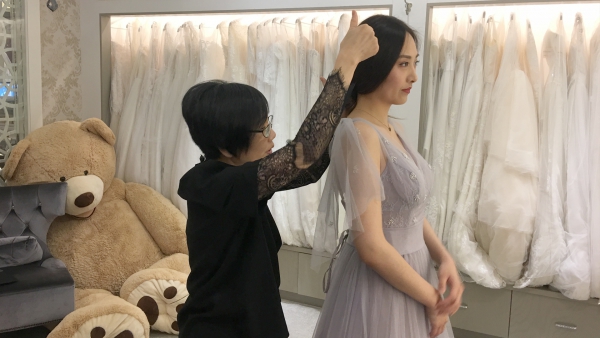 he Miss Chinese Vancouver Pageant 2017 will be held at the Vancouver Convention Centre on Friday December 8th at 7:55 pm PST. Be sure to stay tuned to witness the birth of a new star!
MCVP Volunteer at Richmond Cares
2017-11-29
Another meaningful volunteering opportunity for the 10 contestants took place at the Christmas fund-raising event organized by Richmond Community Foundation as they encouraged citizens to donate toys and books to help children from low-income families.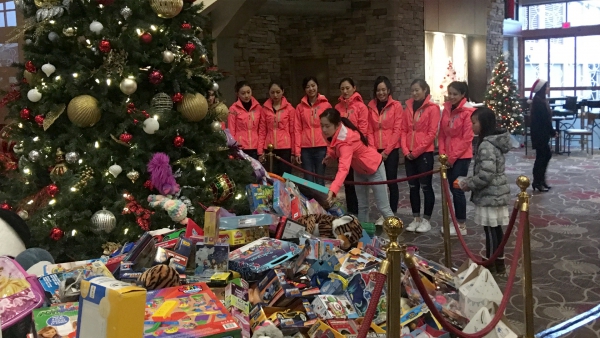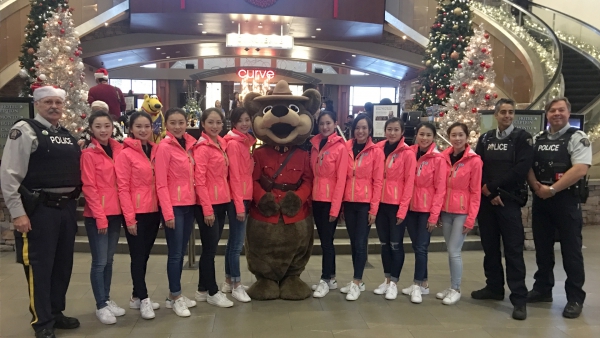 The girls also brought along some gifts to the donation collection station to express their love and care for the underprivileged kids. Along with a group of RCMP, firemen, paramedics and community nurses, the kind-hearted angels appealed to people for donations and handed out hot drinks and pastries to show their appreciation.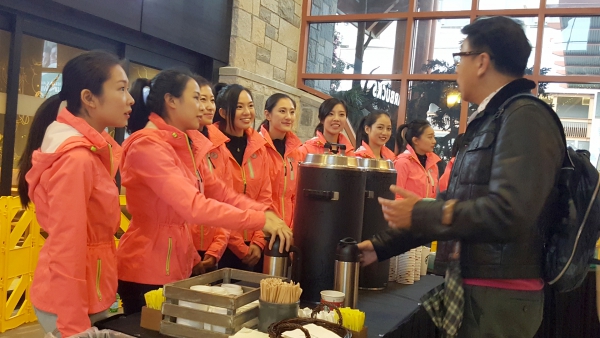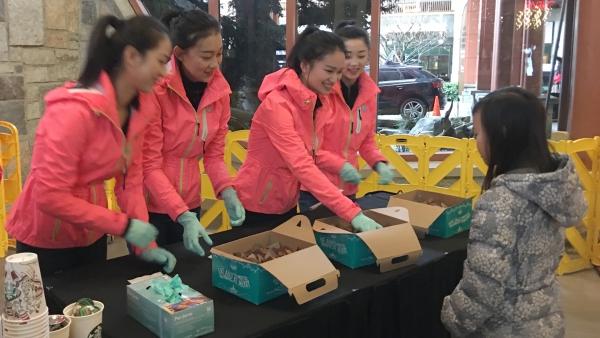 Under the chilly and rainy weather, the finalists even proceeded to the drop off area to welcome drivers who especially made a trip to donate.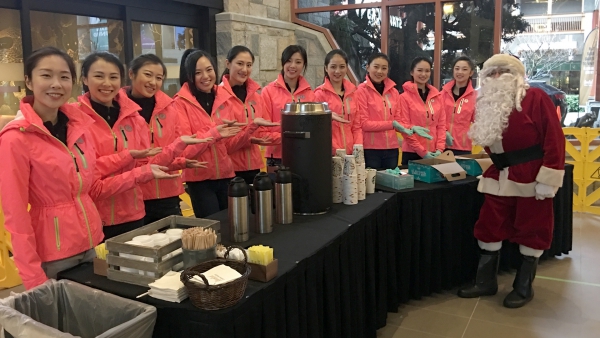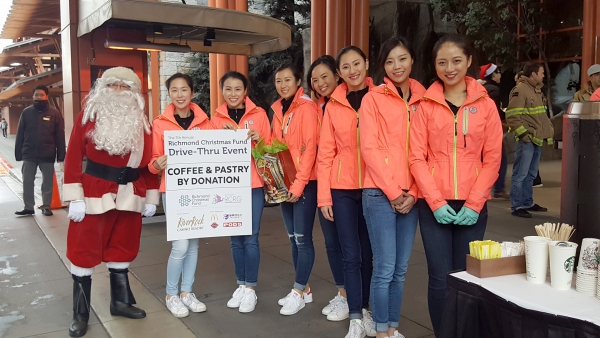 Don't miss out the opportunity to recap this warm-hearted event on Instagram stories within the next 24 hours!
Styling 201
2017-11-28
While trendy outfits and glamorous jewelleries are important for the 10 finalists, having a nice and firm body is also an essential prerequisite for the contestants to shine on the Final stage with a variety of images. To achieve this, the girls attended fitness sessions with a professional trainer to enhance their beautiful body.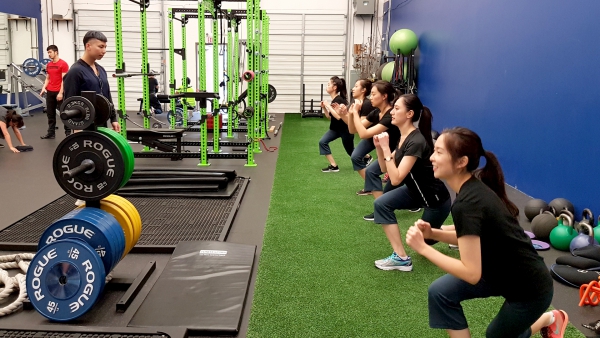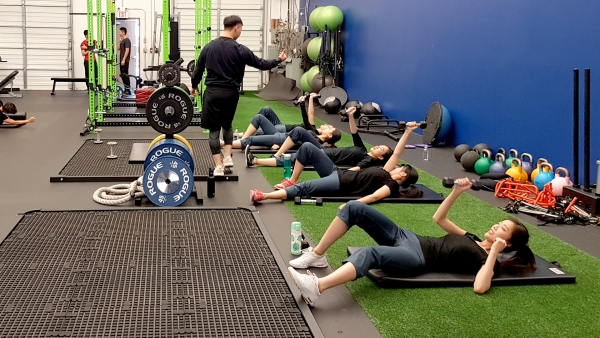 A seminar from a swimwear expert was also arranged on how to select the best swimsuits and undergarments for themselves.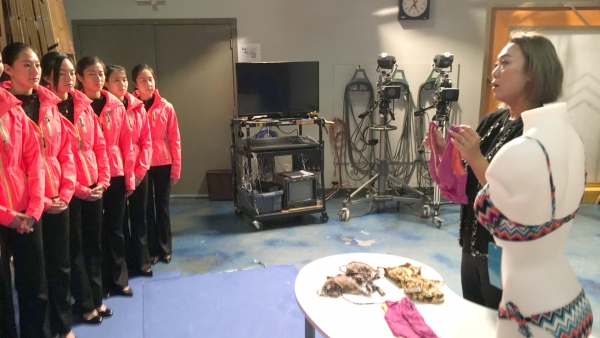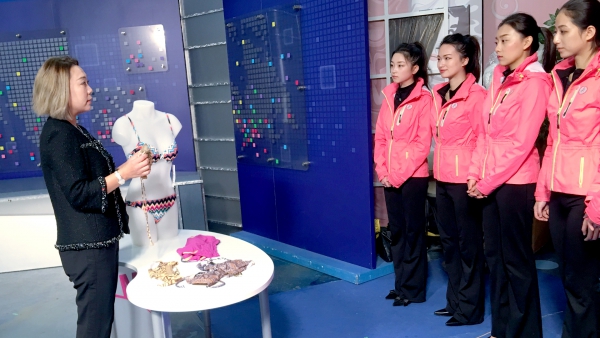 In the midst of their busy rehearsal schedule, the ladies have been attending a series of fittings as well including custom-made cheongsam and elegant evening gowns accompanied by high heels and dazzling jewelleries. The 10 young beauties will definitely be transformed into glamorous new stars on December 8th.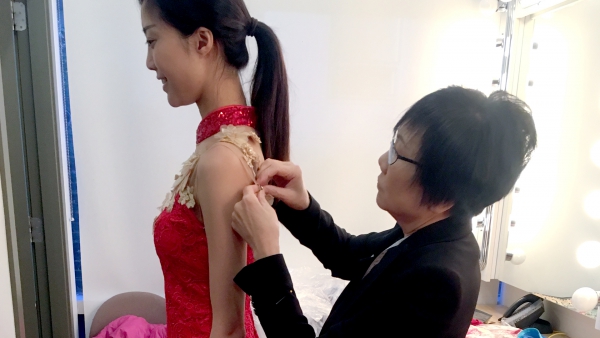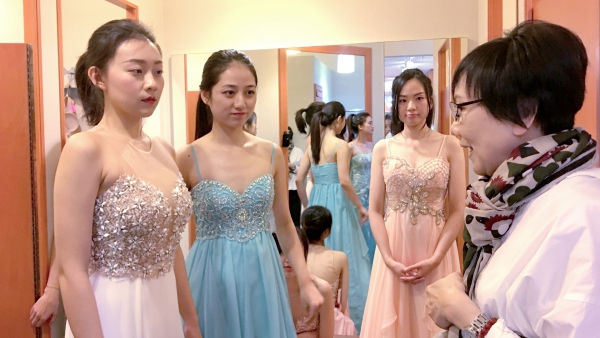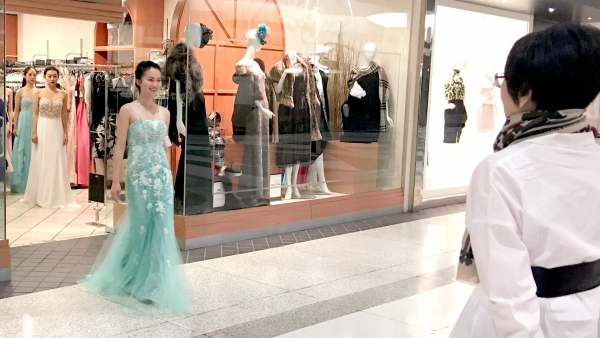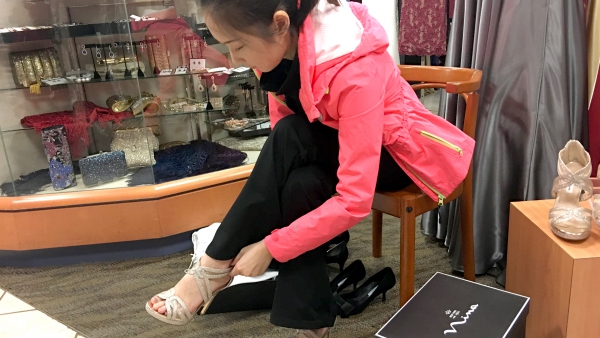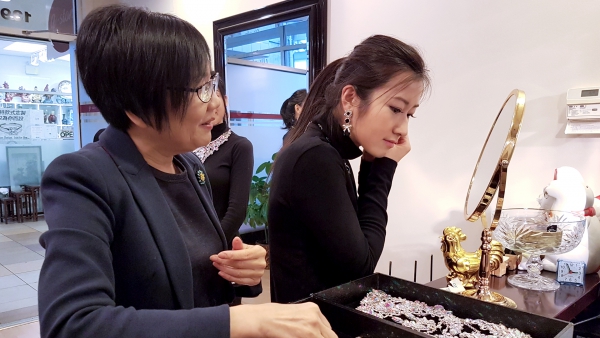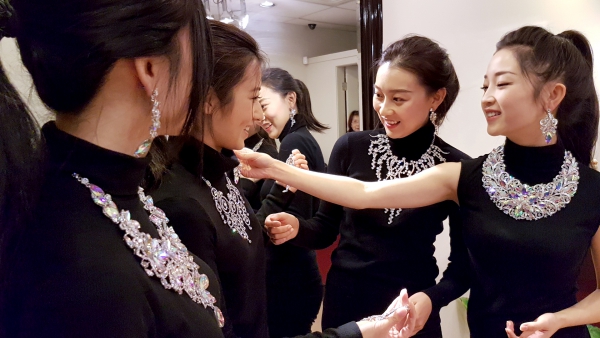 Be sure to stay tuned for the MCVP segment in What's On every Sunday night at 7:40pm, or follow our social media account for updated news on Miss Chinese Vancouver Pageant 2017.
Leisure Talk and City Chat Interviews
2017-11-27
As the Miss Chinese Vancouver Pageant 2017 Final is approaching, the contestants are working extremely hard to prepare themselves for the big day. In the interviews with Mary Lo on Leisure Talk and Fred Liu on City Chat, they shared stories of their 3 month training and little secrets on the friendships. The Miss Chinese Vancouver Pageant 2017 Final will take place at the Vancouver Convention Centre on Friday December 8th at 7:55pm. To find out more about these 10 beautiful contestants and their pageant journey, check out Talentvision's City Chat on November 30th and December 7th at 10:15pm PST and Fairchild TV's Leisure Talk on December 7nd at 6:15pm.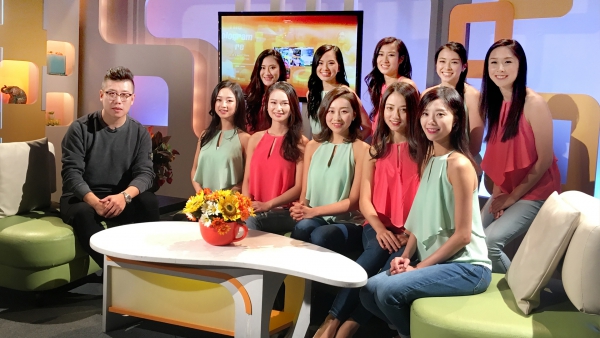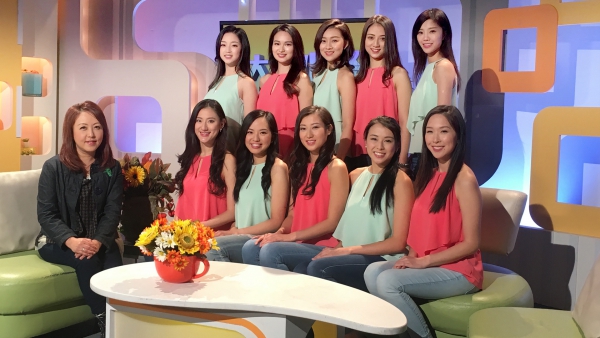 R&B High Tea featuring MCVP
2017-11-24
With only two weeks to go until the Final of Miss Vancouver Chinese Pageant 2017, the contestants have been very busy with various interviews, events and more. The girls recently guested on "R & B High Tea" and showed off their true selves through a humorous and entertaining interview with radio DJs, Reijen and B.Chiu. To find out more about the interview with the 10 lovely finalists, tune in to FM96.1 on November 26th and December 3rd on Sunday from 2:00pm to 3:00pm.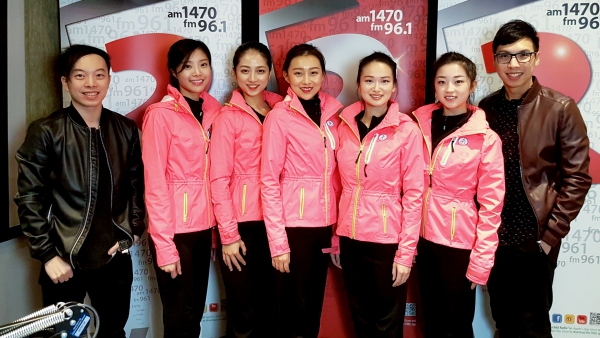 The Family Respite Centre Visit
2017-11-23
Following a warm visit to S.U.C.C.E.S.S. Simon K. Y. Lee Seniors Care Home, the 10 kind angels recently brought love and care to the seniors at the Family Respite Centre in an afternoon. The contestants were greatly welcomed by the members at the centre from different ethnic backgrounds. In return, the girls shared healthy homemade oatmeal cookies with them and made some paper cranes filled with blessings to wish them long and healthy lives./p>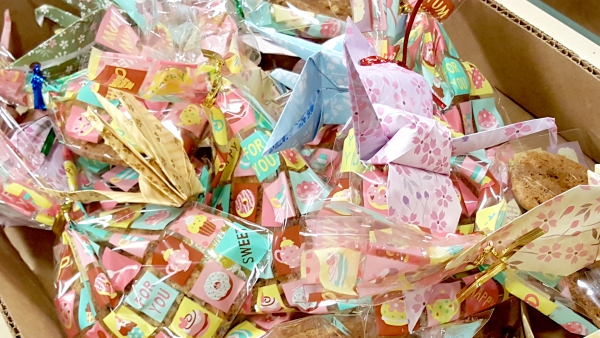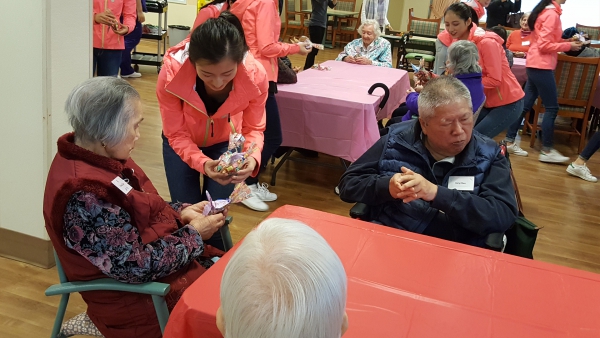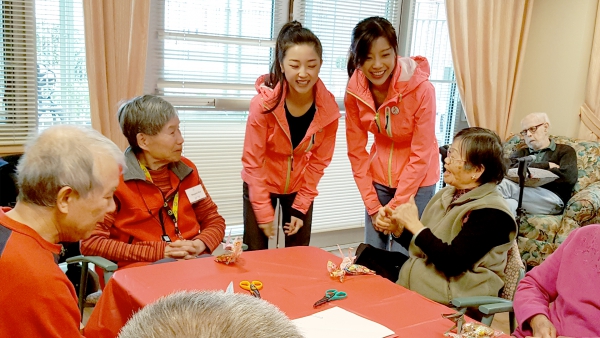 The finalists and the elderly were then divided into groups and together they produced creative paper Christmas ornament crafts as decorations for the respite centre.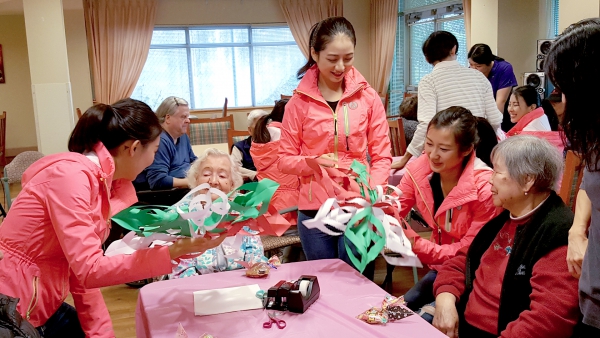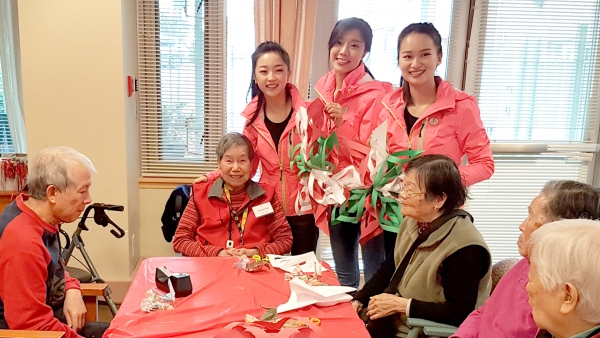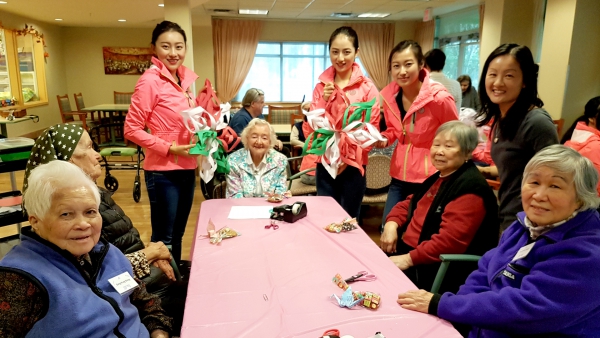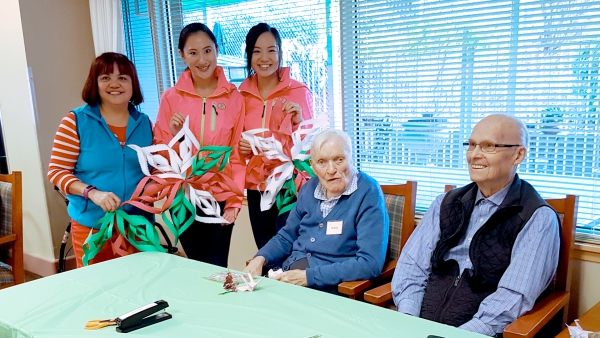 To conclude this warm-hearted visit, the 10 lovely ladies performed "Over the Rainbow" and "The Moon Represents My Heart" with cheers and happiness.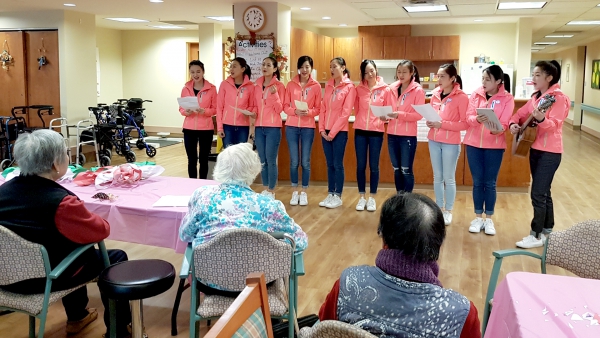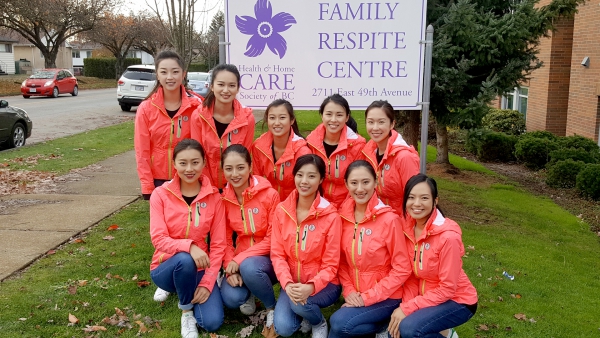 Come seize the opportunity to recap this memorable journey on Instagram stories within the next 24 hours!
A sharing session with MCVP 2016 Winners
2017-11-21
MCVP 2016 champion Maria Rincon and 1st Runner Up Prenda Wang previously met with the contestants to share some tips on how to excel at the Final. Maria felt that supporting one another was the best way to relieve stress during their intensive training. When asked for advice at the meeting with the judges, Maria replied that since it is a great opportunity for the finalists to show off their strengths and let the judges know more about them, the girls should respond with a sincere and prudent attitude. Prenda, currently a host of Asian Magazine, also made some practical suggestions on how to prepare for the Q&A segment at the Final.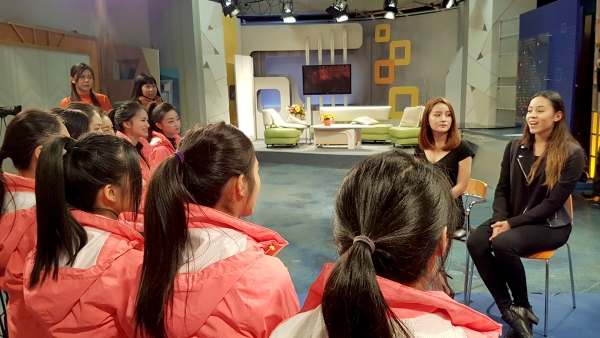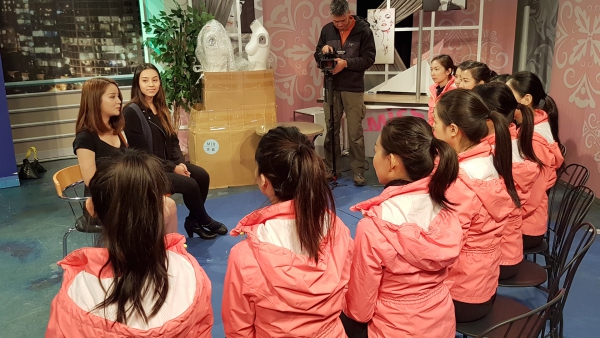 During the session, Maria and Prenda reminisced on their days at the Pageant and revealed how it has helped to broaden their horizon. Their experience provided the 10 ladies with a lot of insights and better prepared them for the Final on December 8th.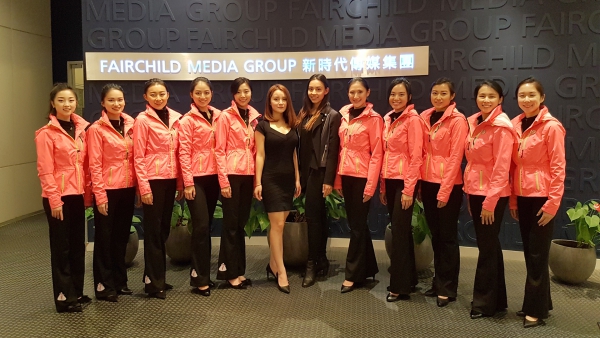 MCVP Contestants Care for Orphans Living with AIDs
2017-11-20
The 10 MCVP contestants were recently invited by our charity partner Chi Heng Foundation Canada to its Pageant Gala press conference at Aberdeen Centre.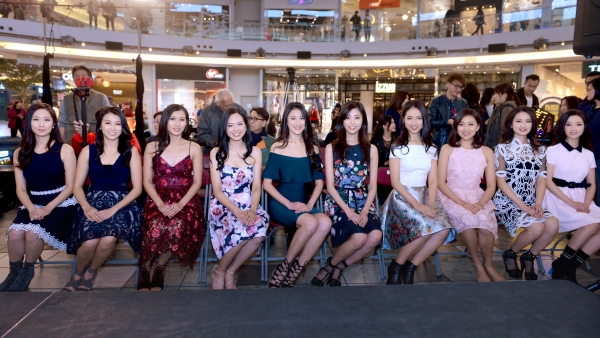 The warmhearted ladies appealed to audiences for their attention, love and care to orphans suffering from AIDS in Central China. They also hoped everyone could join hands to raise funds and help to build a brighter future for the kids.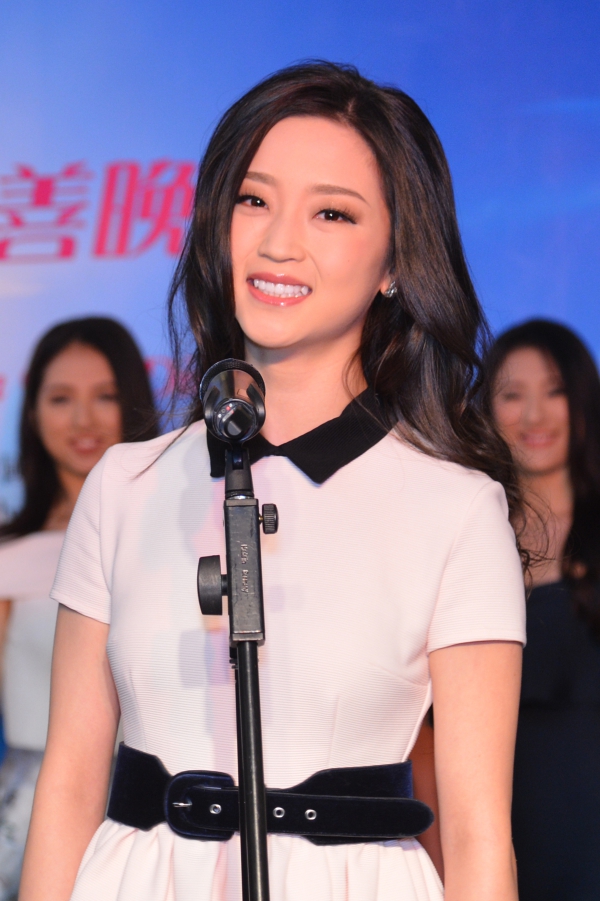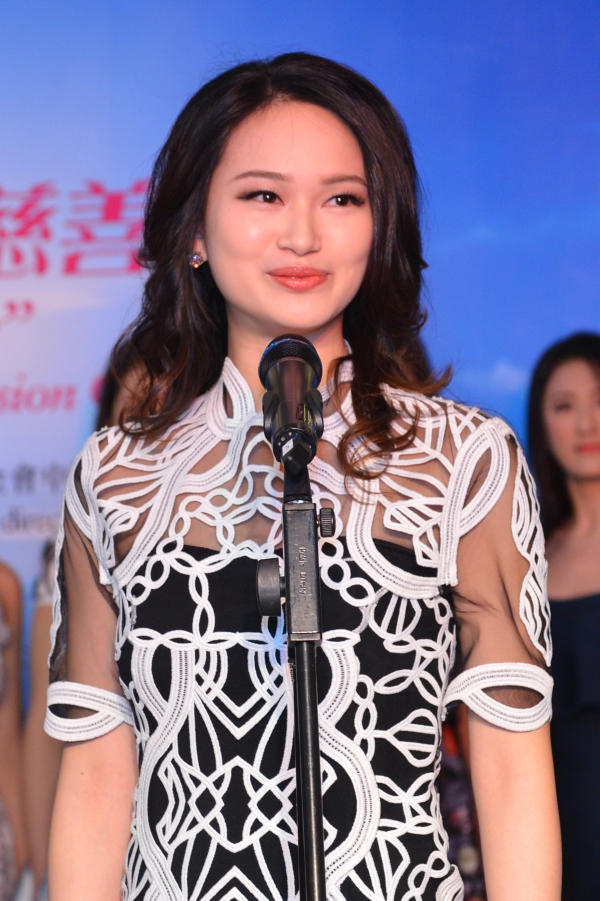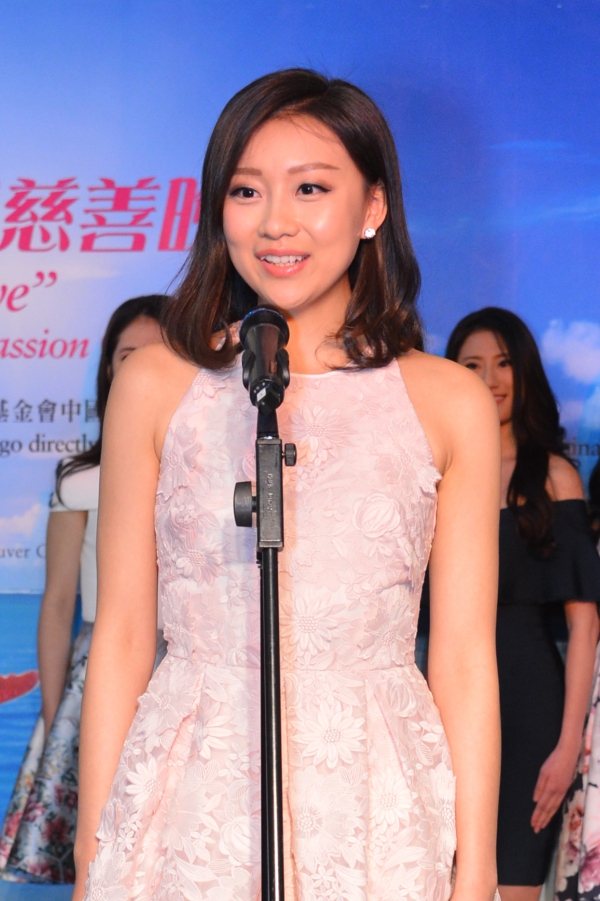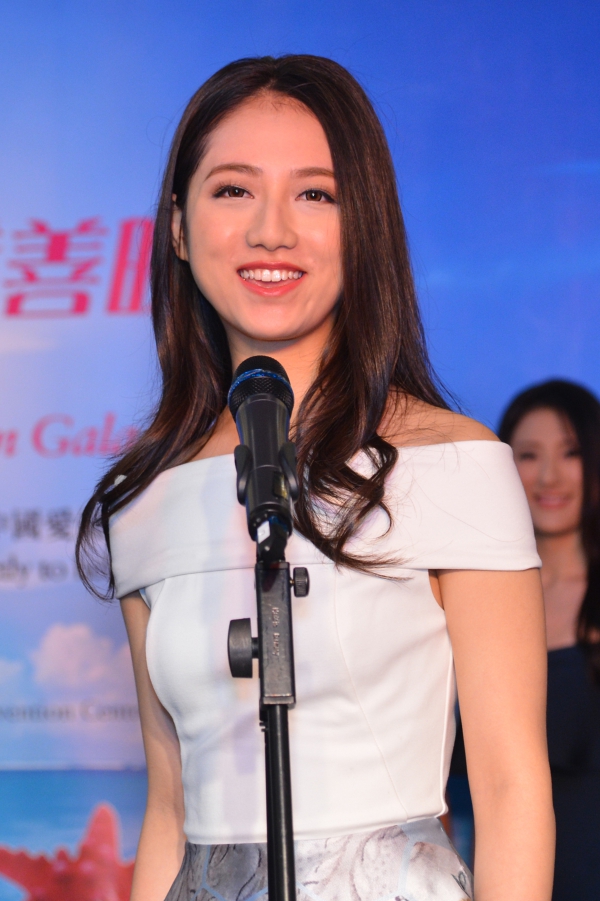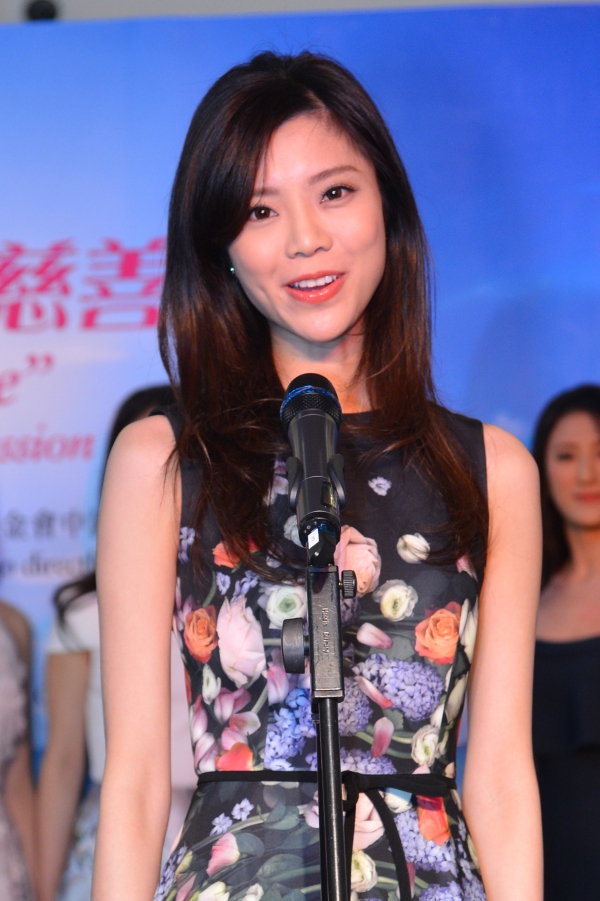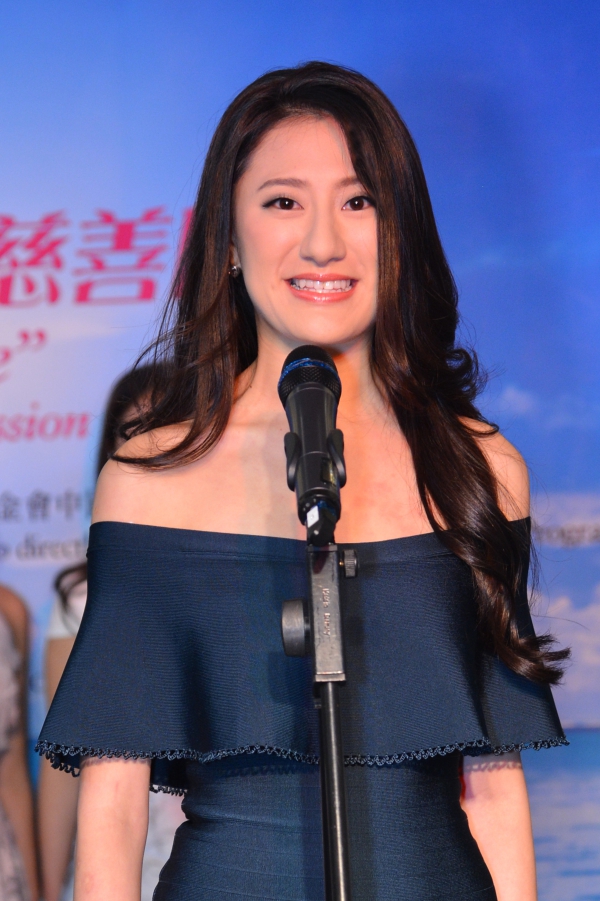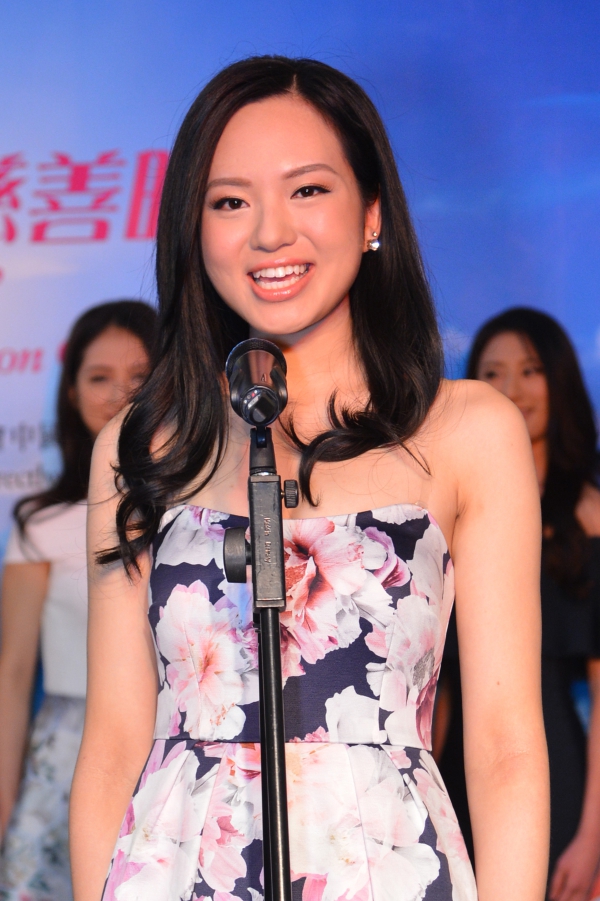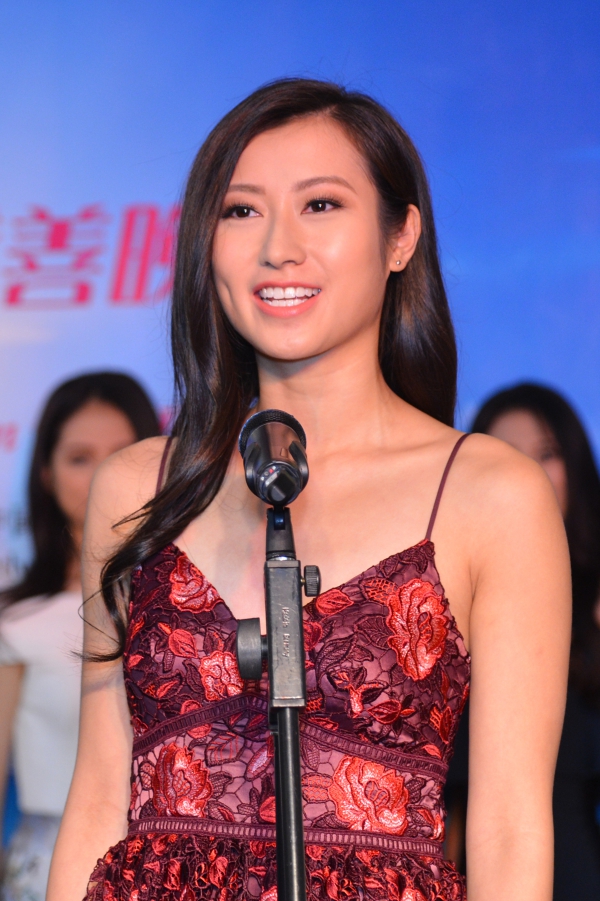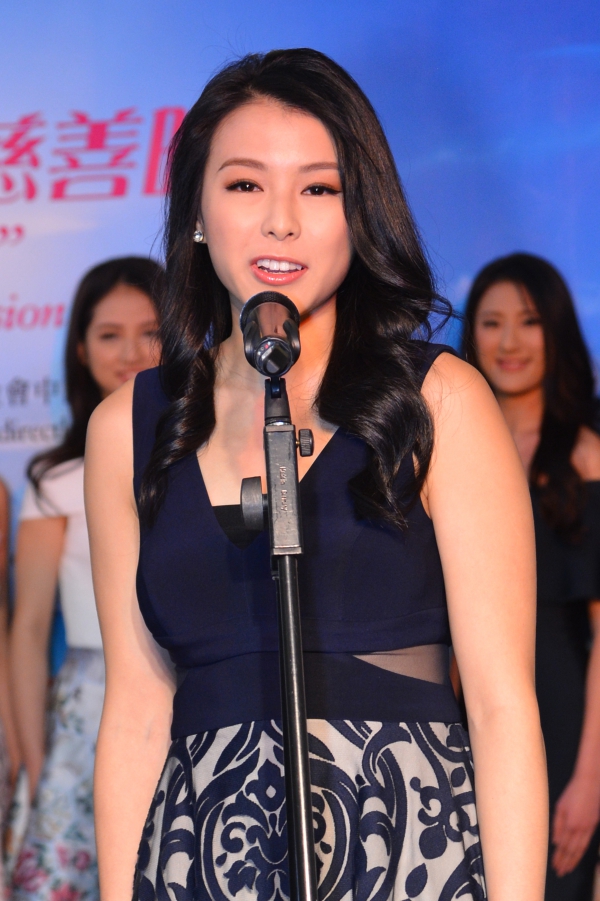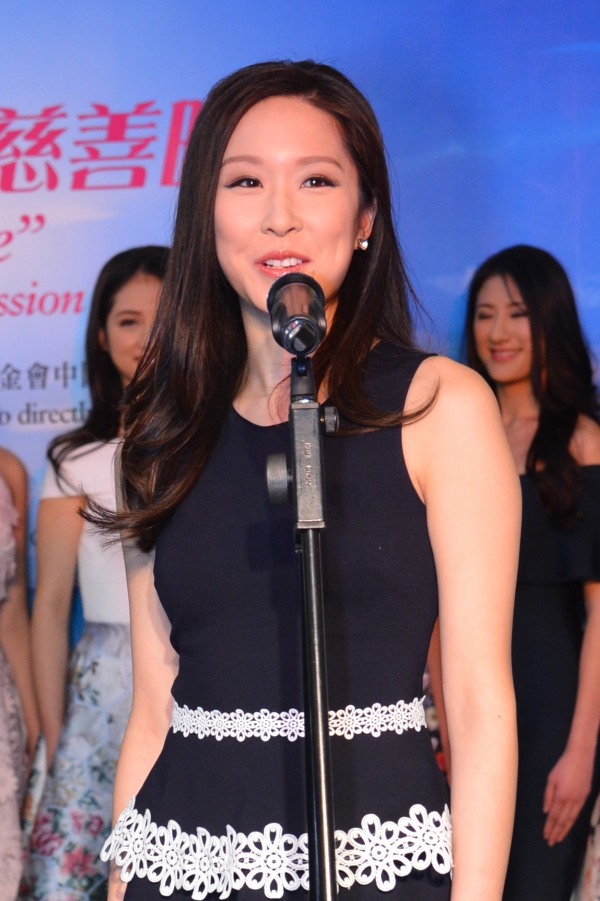 As a token of appreciation, Chi Heng Foundation presented the 10 finalists with a Thank You plaque and wished them all the best at the Final on December 8.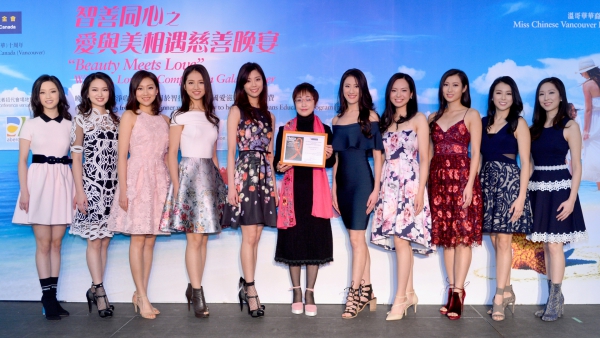 Come seize the opportunity to recap this remarkable moment on Instagram(mcvpCanada) stories within the next 24 hours!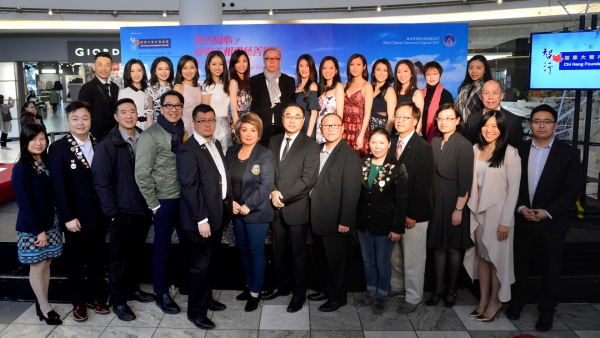 A conversation with Village 127 Café in Canada
2017-11-14
To provide the 10 MCVP '17 finalists with a thorough understanding of how the underprivileged kids are being served and supported by this year's charity partner Chi Heng Foundation, a video-conference was arranged with two recipients of its funding program. Louis and Jason received assistance from Chi Heng when they were little and give back as adults.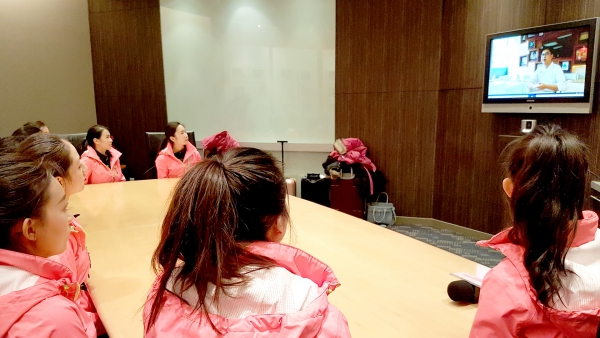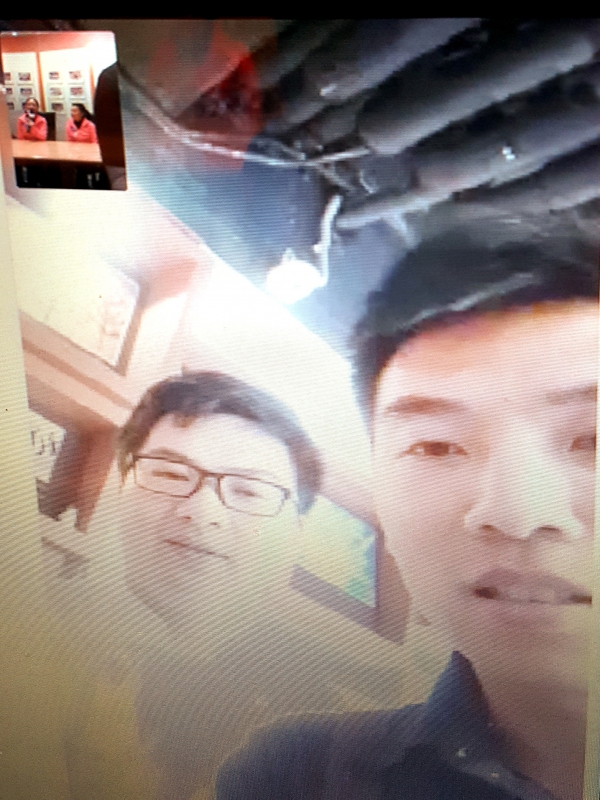 They are both currently working at Village 127 Café, a social enterprise operated by the Foundation. Aside from walking the girls through their workplace, they also introduced the signature house-made baguettes and demonstrated their latte art skills to wish the 10 contestants all the best in the competition.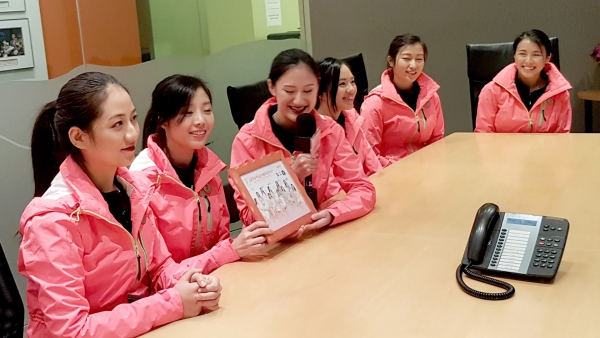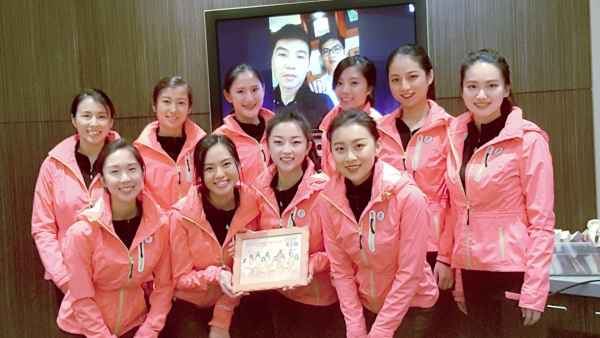 In return, the girls presented them with an autographed group picture. The inspiring video tour has definitely furnished the finalists with in-depth knowledge on Chi Heng Foundation while motivating them to work extra hard at the Final for a good cause.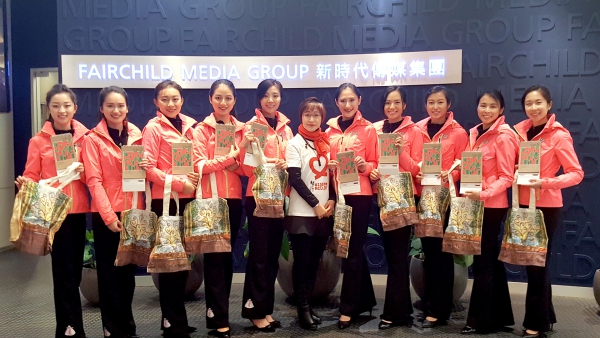 S.U.C.C.E.S.S. Senior Care Home Visit
2017-11-09
The 10 warm-hearted MCVP finalists recently visited the S.U.C.C.E.S.S. Simon K. Y. Lee Seniors Care Home, bringing with them some entertaining and fun programs for the residents. First up was an energetic hip-hop dance performed by #2 Lisa and #7 Natasha. Next, #5 Venus partnered with #8 Cheryl and #9 Ruby to present a simple aerobic dance.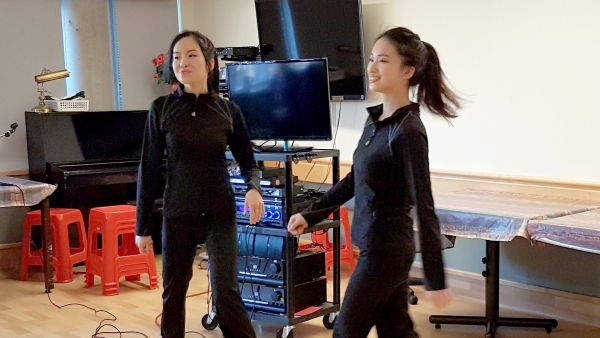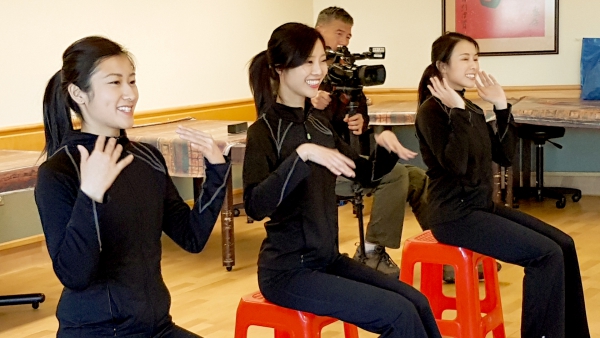 #3 Charlee played ukulele while #6 Shayna danced exquisitely to the music, followed by a yoga demonstration performed by #1 Tingting, #4 Bonnie, and #10 Tiffany.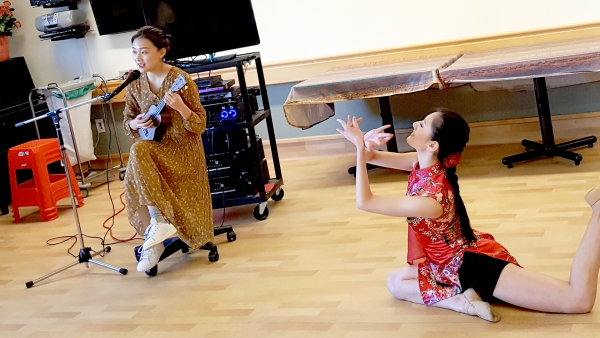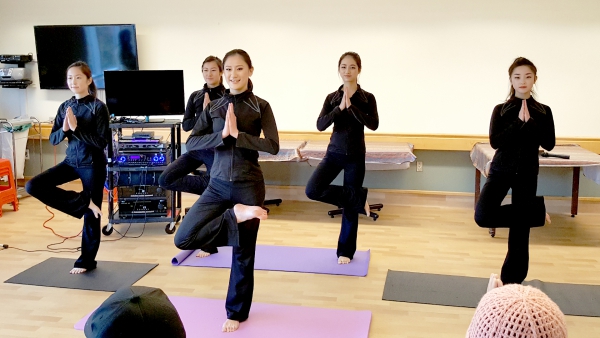 To conclude, the 10 beauties delivered three remarkable renditions of the Chinese songs "Sweet As Honey", "So Long As You're Still There", and "The Moon Represents My Heart". Their captivating voices led the seniors to clap and sing along.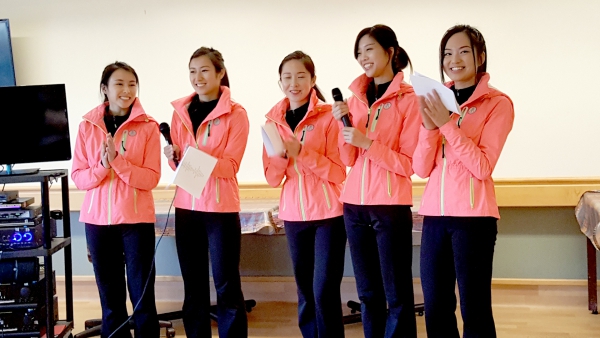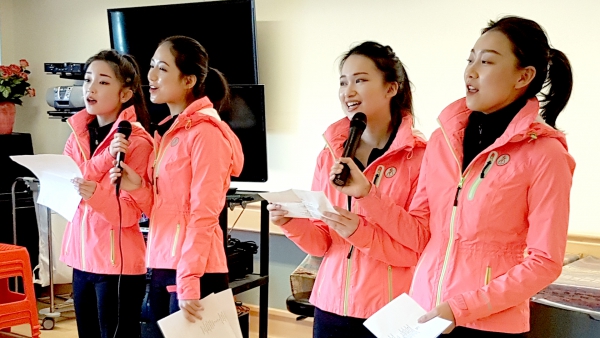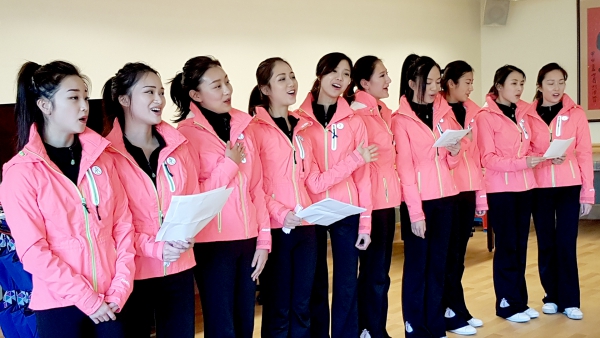 These loving ladies also prepared lip balms and hand creams for the seniors and together they presented a self-decorated Christmas tree filled with blessings to wish the residents a joyful winter holiday and healthy lives.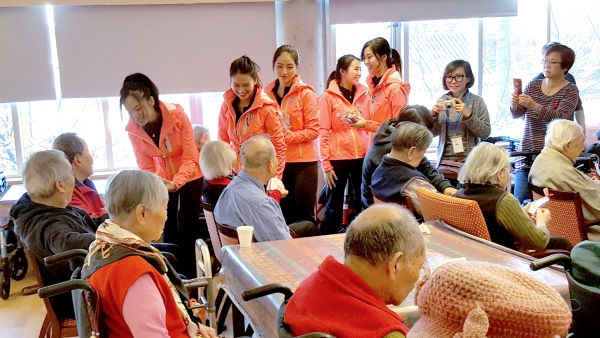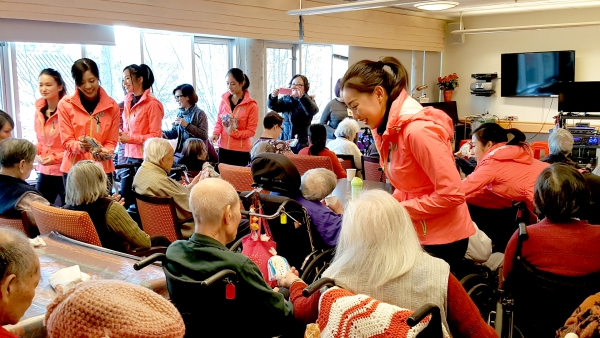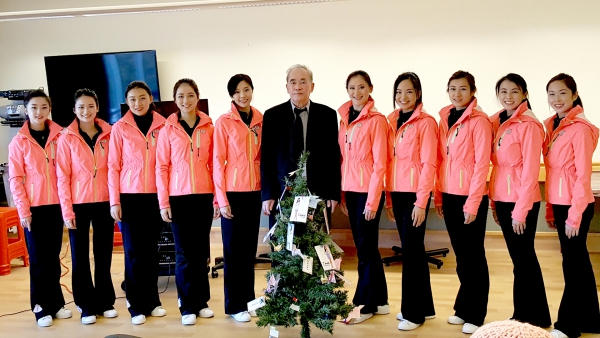 As the visit coincidently fell on a senior resident's birthday, the birthday "girl" received additional warm wishes under a celebratory atmosphere at the care home.
Come seize the opportunity to recap this memorable nursing home visit on Instagram stories within the next 24 hours!
Official Photo shoot and TV Promo Filming
2017-11-01
After 2 months of training, the 10 well-equipped finalists have taken on their first challenge at the official photo shoot and TV promo filming. The producers adopted a wide spectrum of pastel colours to trigger a feeling of fantasy at the official photo shoot. The 10 ladies emanated beauty through a variety of expressions while reminiscing on their lovely childhood memories.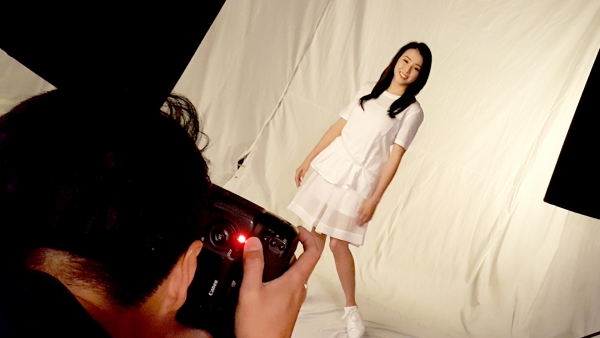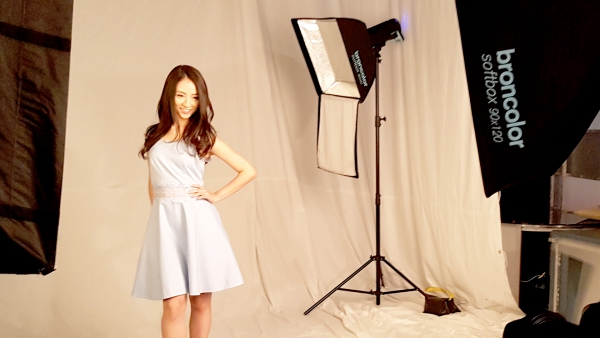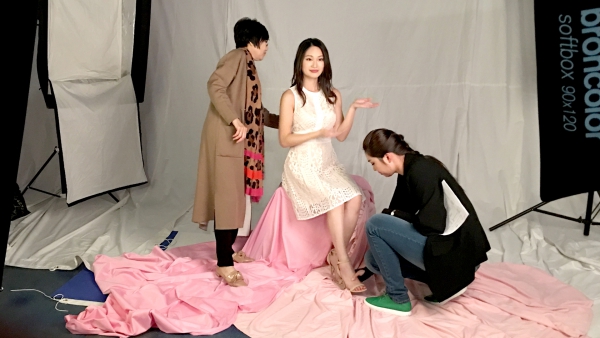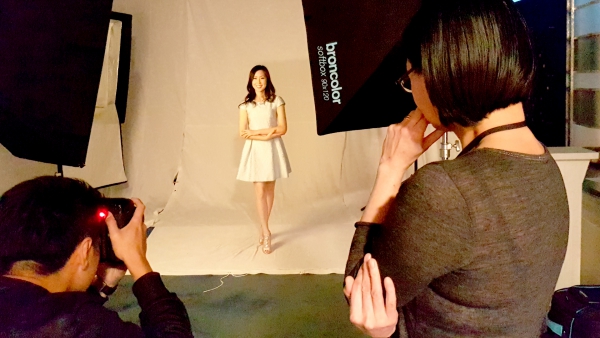 dding more fun to this remarkable experience, the girls partnered with the talented Project Boyz and 2 little kitten stars in one of the promos while acting under a romantic ambience created at a minimalistic modern home setting in another.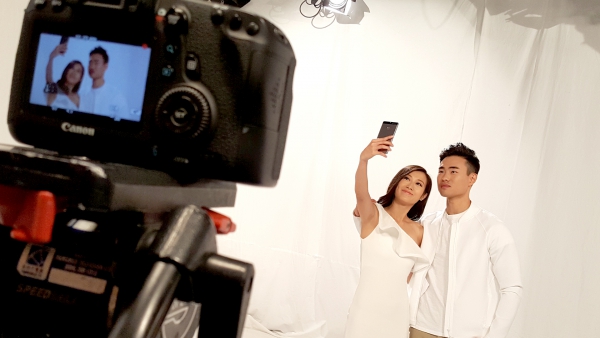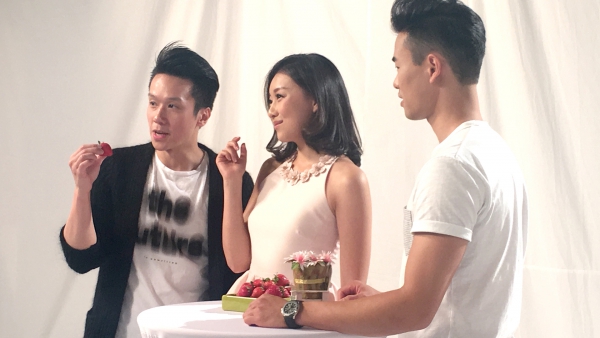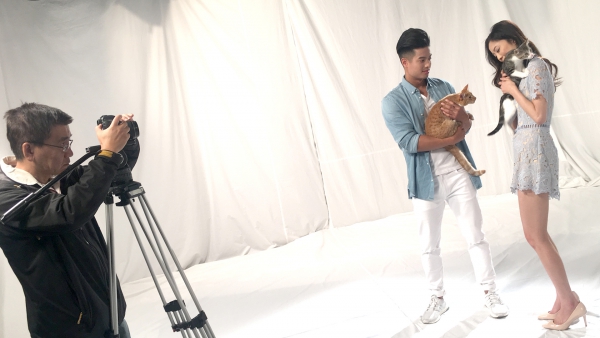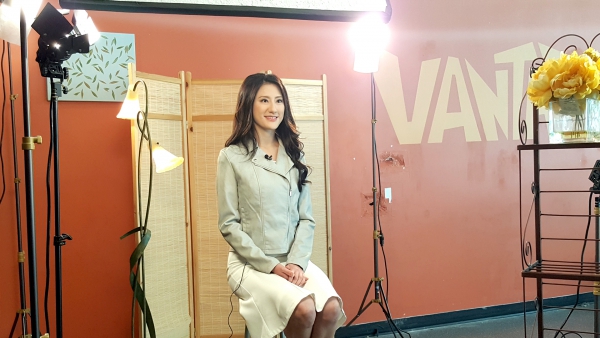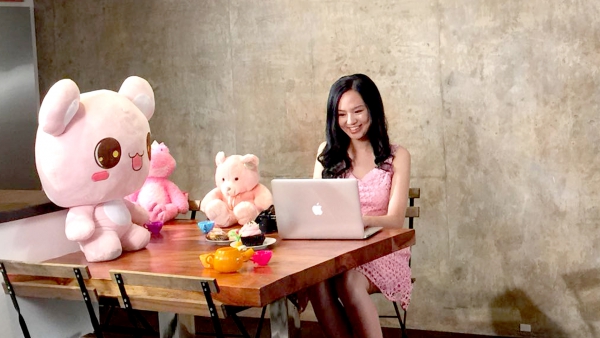 Who will be the one to catch your eye? Watch out for the Miss Chinese Vancouver Pageant press conference on November 2nd to find out!
Tree Planting Activity
2017-10-30
Embraced by the cool and crisp air of fall, the 10 finalists stepped into the woods and plant trees to promote environmental consciousness.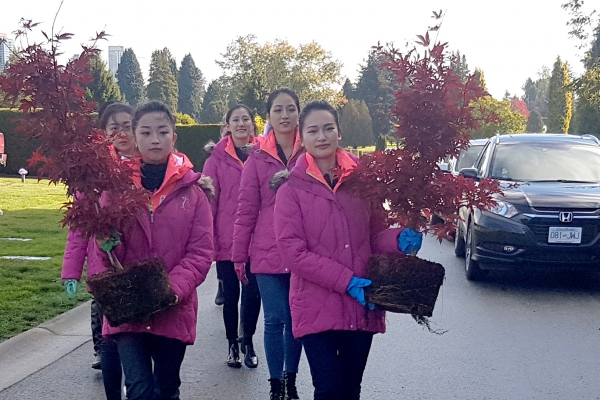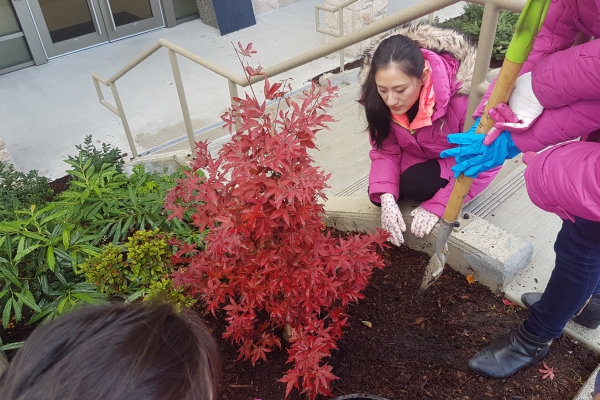 The very act of tree planting has in fact a profound history in the Chinese civilization. It not only symbolizes preservation of cultural heritage, but also reflects the MCVP legacy of social service and respecting the important Chinese cultural values.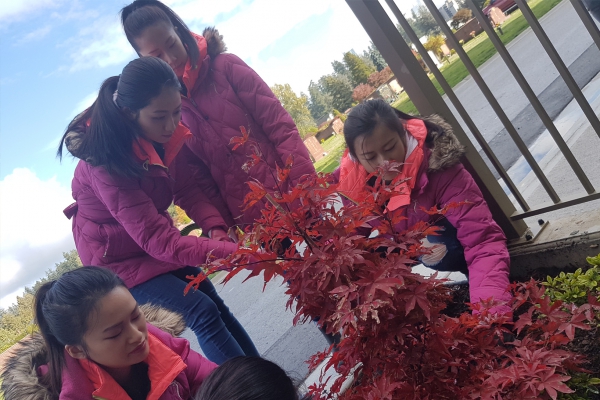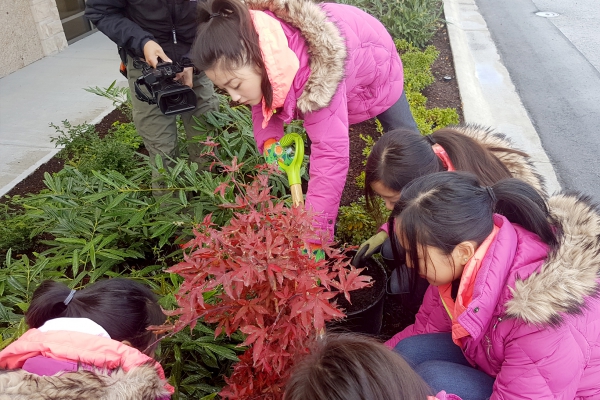 From carrying half-grown saplings, digging holes with a heavy shovel, to setting the saplings in place, the 10 contestants completed the whole process on their own. The concerted effort of social contribution brought love and warmth to every one on site.
Beauty 101
2017-10-26
A beauty pageant by its name denotes the importance of visual beauty. To ensure the 10 gorgeous finalists will shine bright every moment they emerge onstage, a team of professionals offer them a serious of treatments and training including luxury manicure and skincare lectures to learn more about skin structure, skincare routines for every season as well as the latest information on skincare technology and products.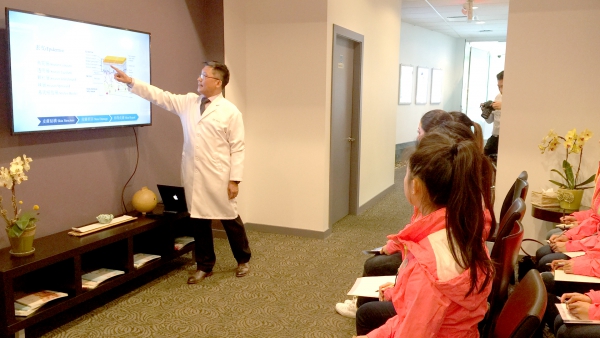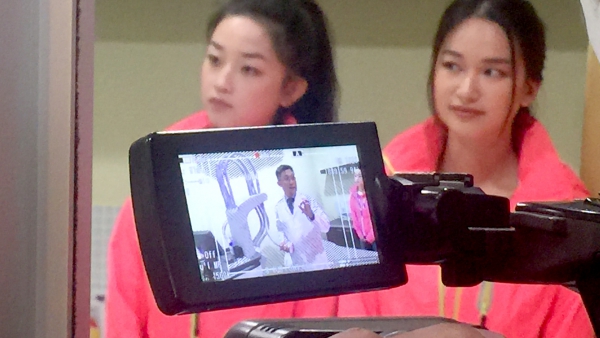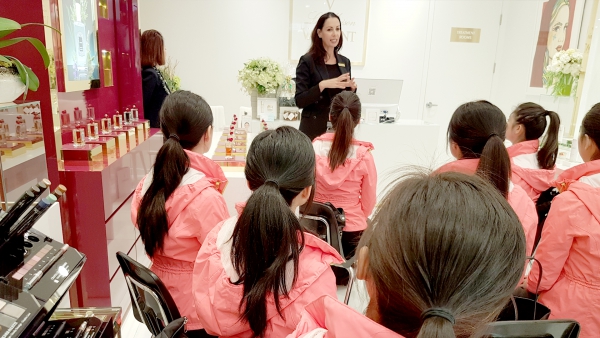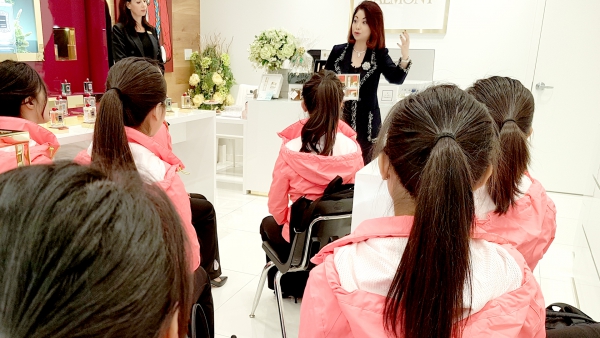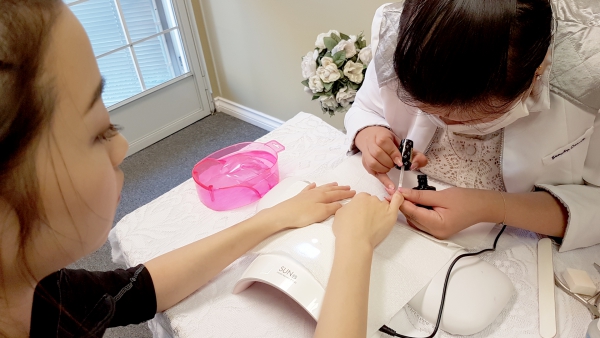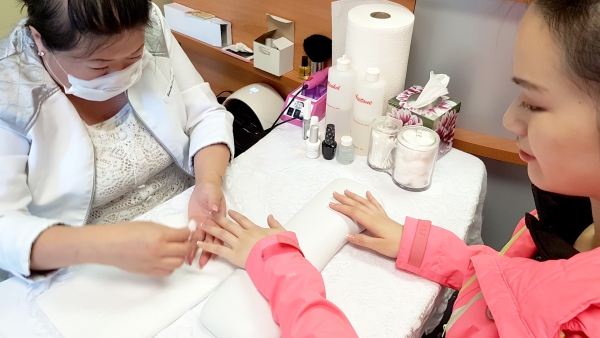 To keep updated with the latest Pageant news, please tune in to the MCVP segment in What's On every Sunday night at 7:40pm, or visit our official website and social media.
A Seminar with Maur Tanner
2017-10-20
The ability to maintain composure and grace under pressure is the key to success at a pageant. Miss Hong Kong Pageant 1991 Miss Congeniality winner Maur Tanner was invited to share her experience and tips on how to manage the stress and excel at the competition. With the skills and confidence Maur gained from the training, she was spotted by the TVB producers and began her journey as an artiste.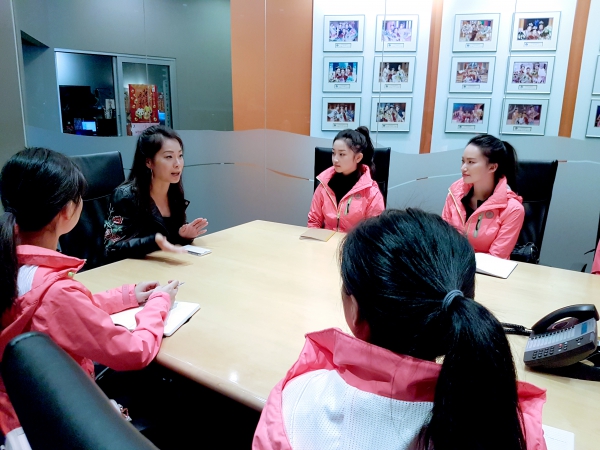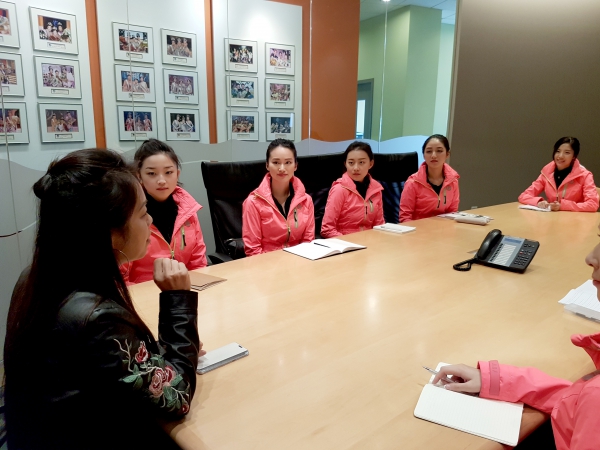 In her seminar with the 10 finalists, Maur reminisced on her days at the pageant and revealed the challenges she confronted when she had decided to return to Hong Kong from L.A. to join the competition. Maur expressed that enjoying the time on stage will translate to charm and charisma. In addition, she strongly advised the contestants to support each other despite the fact that they are all contenders. The Pageant is a once in a lifetime experience but these fond memories and friendship will last a forever. To conclude, Maur encouraged the 10 girls to believe in themselves and she is looking forward to their wonderful performance onstage at the Final.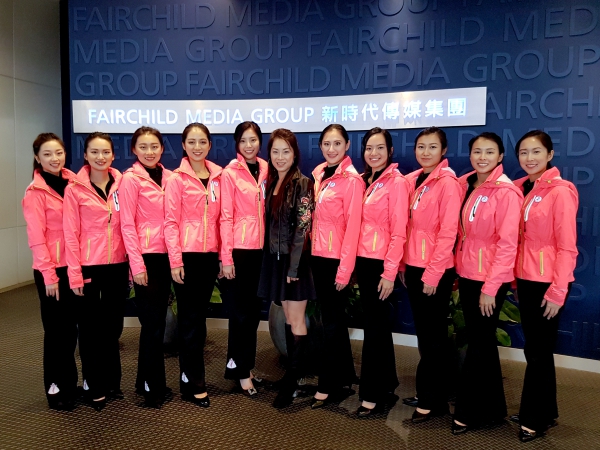 Styling 101
2017-10-18
In preparation for the first photo and promo shooting, the 10 finalists received a stunning makeover, thanks to the professional hair-stylists and makeup artistes who transformed the 10 beauties from girls next door to glamorous new stars.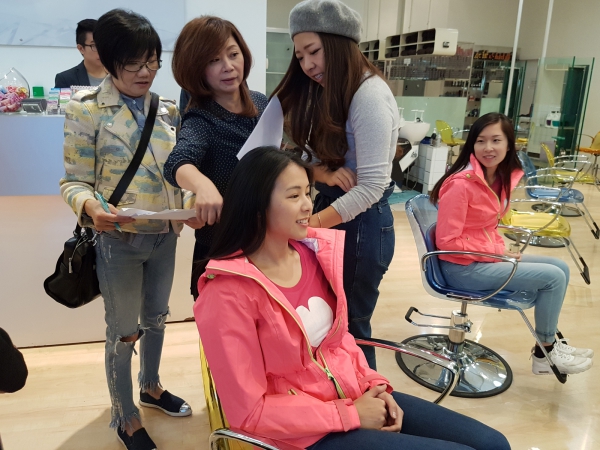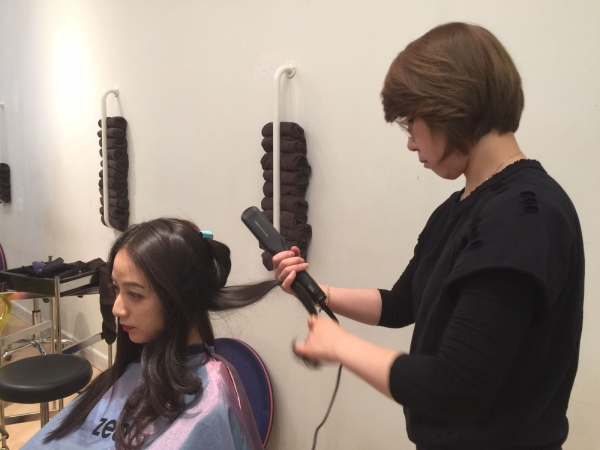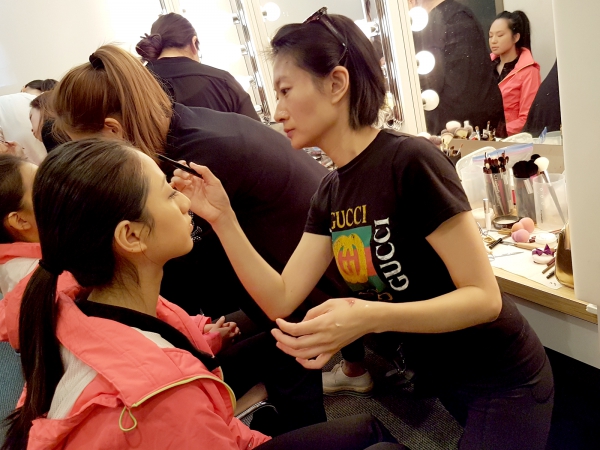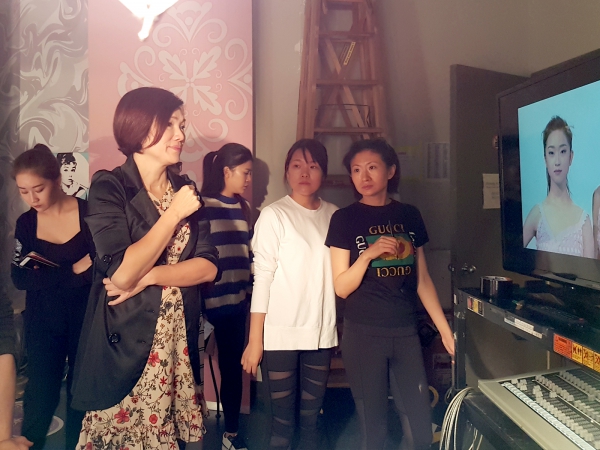 Adding more fun to their extraordinary experience, the contestants tried on a variety of nicely-coordinated apparel sets and jewelleries sourced by our Image Director Betty to showcase their unique personality.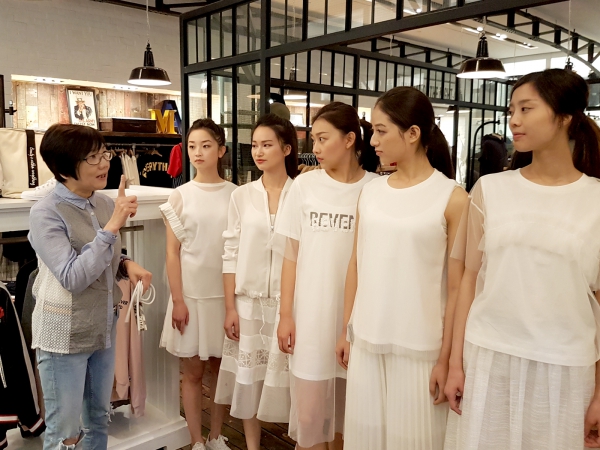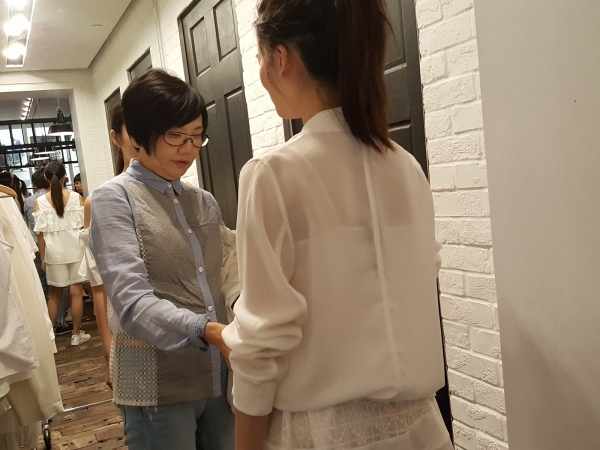 Be sure to stay tuned for the MCVP segment in What's On every Sunday night at 7:40pm, or follow our social media account for updated news on Miss Chinese Vancouver Pageant 2017.
Stage Training 101
2017-10-16
Since the beginning of the Pageant journey, the 10 contestants have been putting great efforts into practicing their stage movements and dances under the guidance of Stage Director Didi. They sure will rise above the rest for a stunning performance at the Final.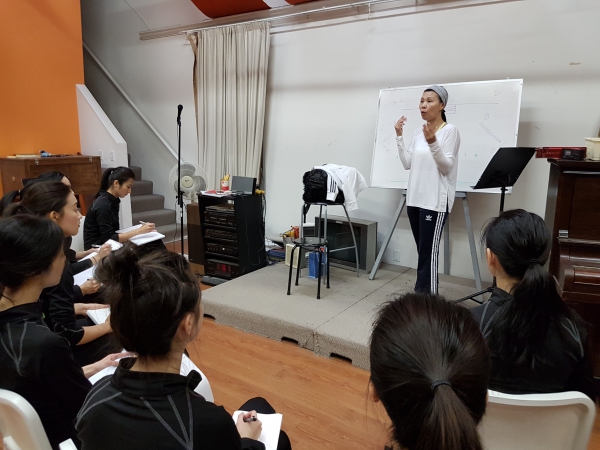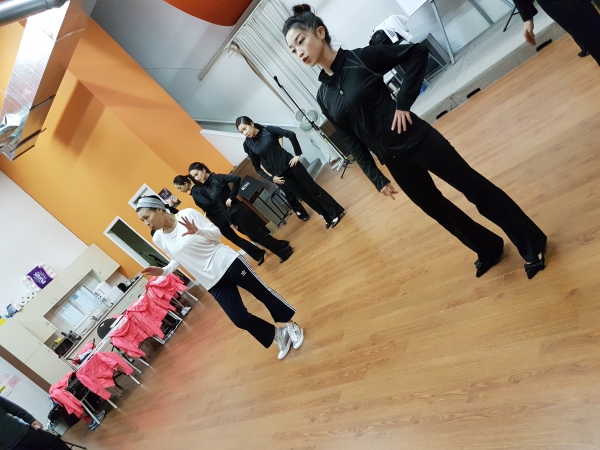 In addition, the 10 beauties are also attending regular modeling classes, coached by professional instructor Sisi, in order to show their best on stage and in front of the camera.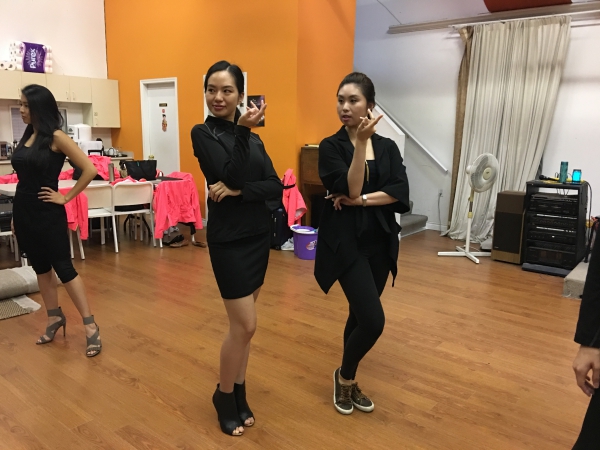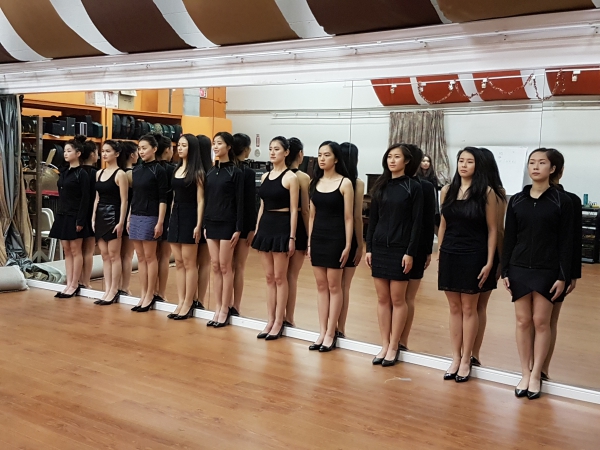 To keep updated with the news on Miss Chinese Vancouver Pageant 2017, stay tuned to the MCVP segment in What's On every Sunday night at 7:40pm, or follow our social media account.
MCVP Contestants Meet Linda Chung and Gloria Tang
2017-09-28
To prepare for the upcoming promo shooting, Image Director Betty has been busy fitting the Miss Chinese Vancouver Pageant contestants. In the midst of their busy session, the ten young ladies coincidently bumped into Miss Chinese Vancouver Champions Linda Chung and Gloria Tang, who just finished with the TVB Anywhere Fairchild VOD Zone Launch Party at Aberdeen atrium. They were surprised and delighted to see their MCV idols, and instantly grasped the chance to take a group photo with the two charming champions. Linda and Gloria amusingly said that the MCVP contestants reminded them of the days when they were in the competition and were impressed by the current pretty MCVP uniforms. Lastly, Linda and Gloria wished the ten contestants all the best in the competition, and hope they will all enjoy this fun pageant journey.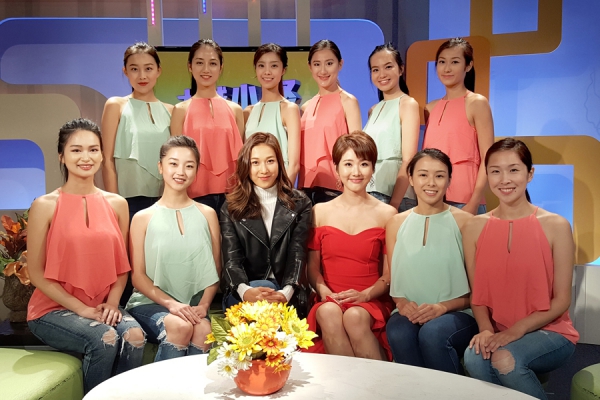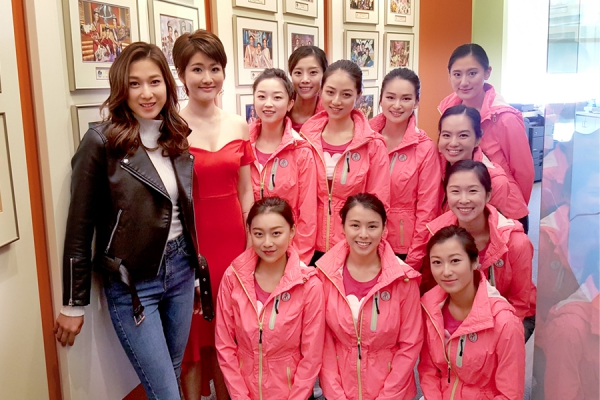 Beginning of the Pageant Journey
2017-09-28
This year's Miss Chinese Vancouver Pageant contestants have officially started their dream-chasing journey. All of the ten beautiful finalists have prepared for the upcoming three months of intense training coached by the MCVP professional team. Under the witness of a notary public, the ten contestants signed contracts with Fairchild, symbolizing the official launch of their much anticipated pageant path.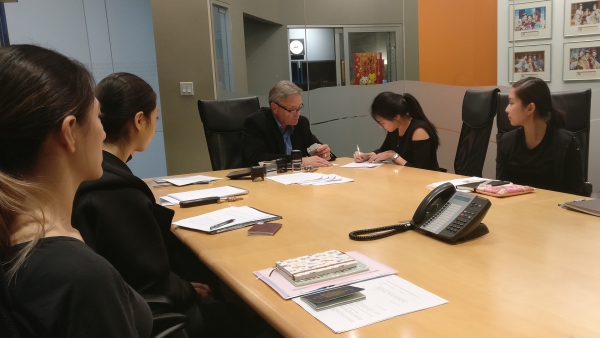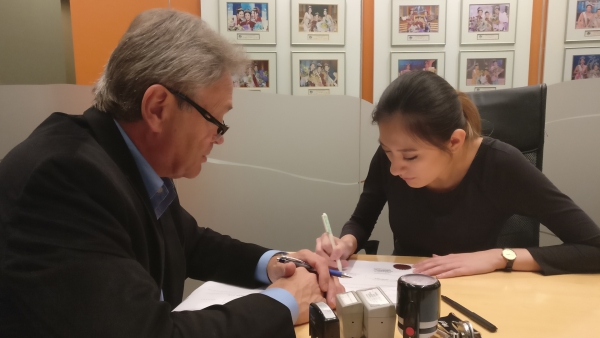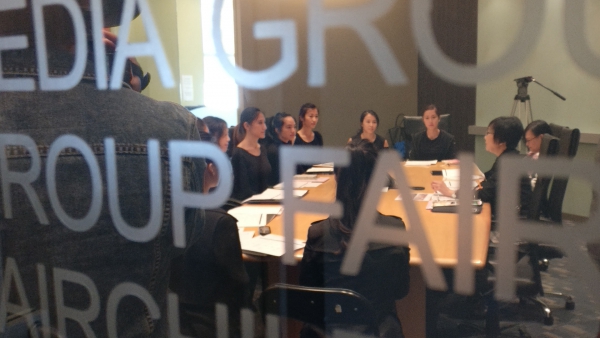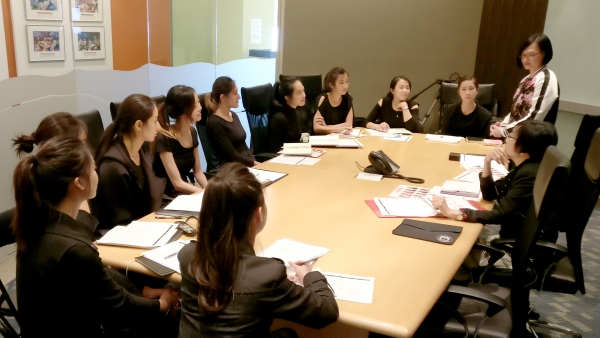 Getting ready for the competition on December 8, Image Director Betty carefully studies the girls' body features to design distinctive styles to bring out their individualities.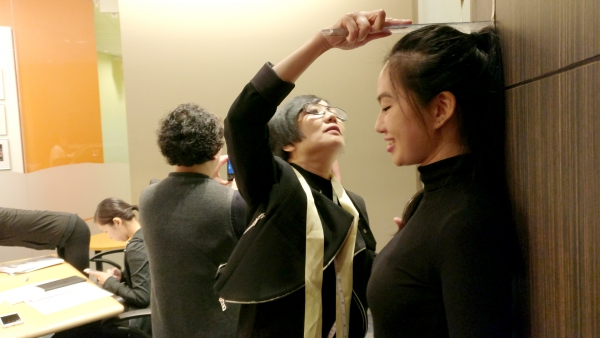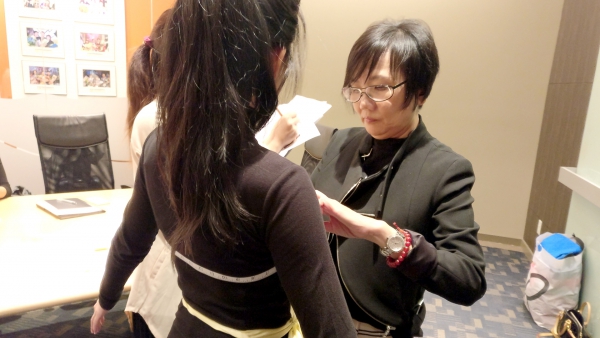 Glowing skin, light makeup and a bright smile are all contributing factors to winning people's hearts. The contestants were given skincare and make-up seminars conducted by cosmetic skincare expert. They have also learned dental care tips and received teeth whitening service from dental professional to achieve a bright and confident smile.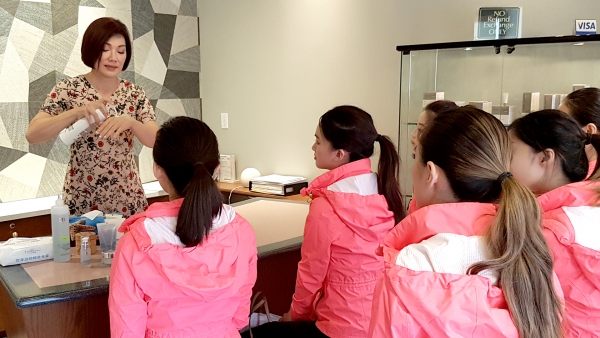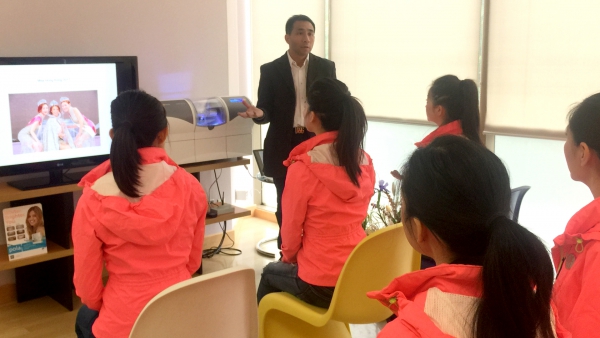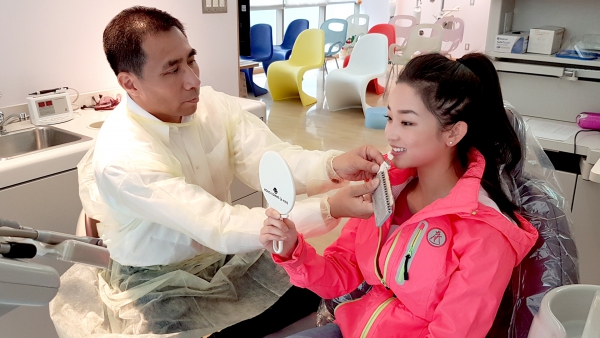 Nowadays, social media is the strongest platform for the public to get to know the contestants better. A tutorial was delivered by FTV social media specialist on how to make use of their personal MCVP blog and photo album to record every little step they take, and allow everyone to experience their unique pageant journey.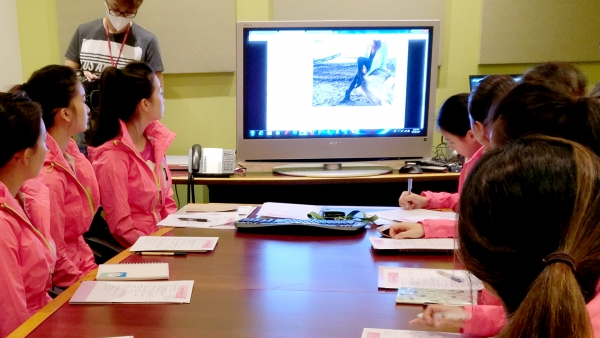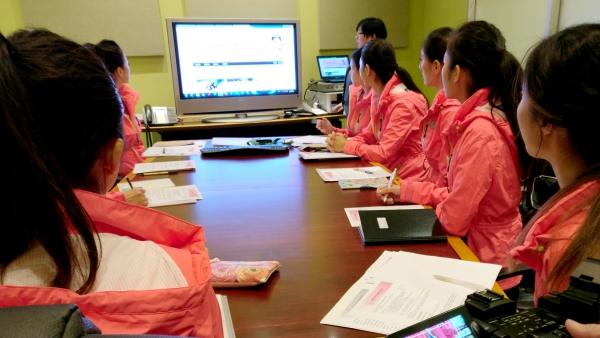 Be sure to stay tuned for the MCVP segment in "What's On" every Sunday at 7:40pm and MCVP official website for instant updates and firsthand information on the Pageant progress.
Miss Chinese Vancouver Pageant 2017 Audition Embracing Their Childhood Dreams
2017-09-18
This year's Miss Chinese Vancouver Pageant has attracted many outstanding ladies from all over Canada to the audition. Coping with the theme, the applicants were requested to share their childhood dreams during the process. Coincidentally, many of them has dreamt of shining through the pageant stage, and being crowned as the Champion.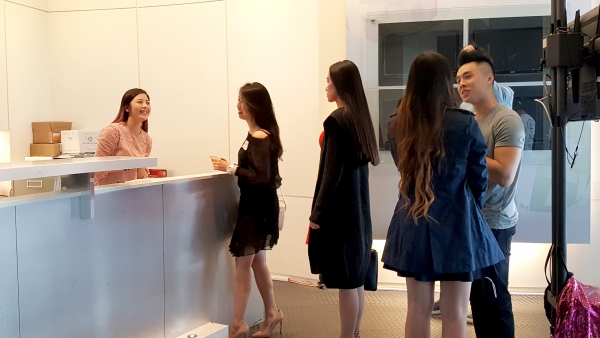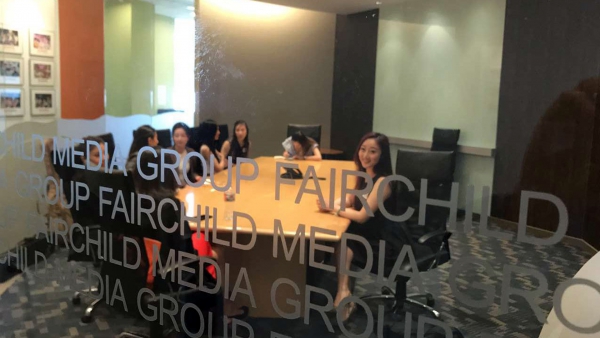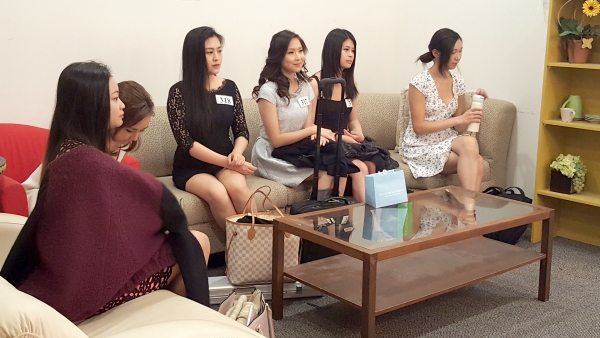 Aside from a pretty face and perfect physique, extraordinary talent was a crucial element the judges were looking for at the audition. They were extremely impressed by the wide-range of performances delivered on that day including active versions like hip hop dance, Chinese dance, belly dance, flamingo dance, karate performance and mellow varieties including singing, playing the piano, guitar, flute, erhu, and painting.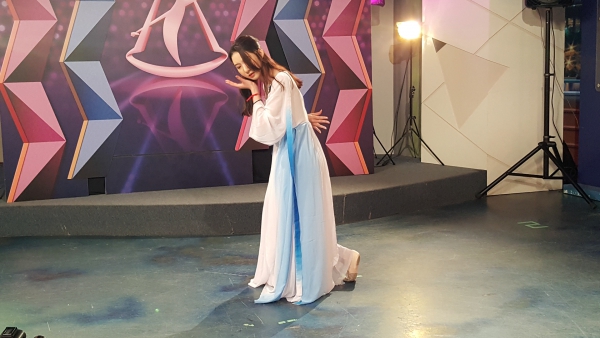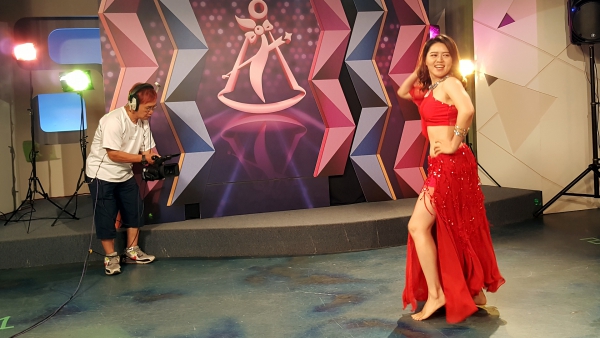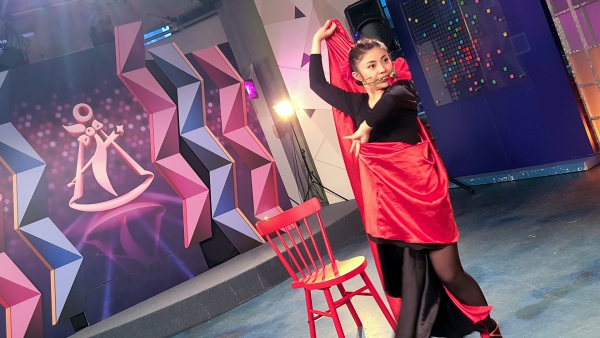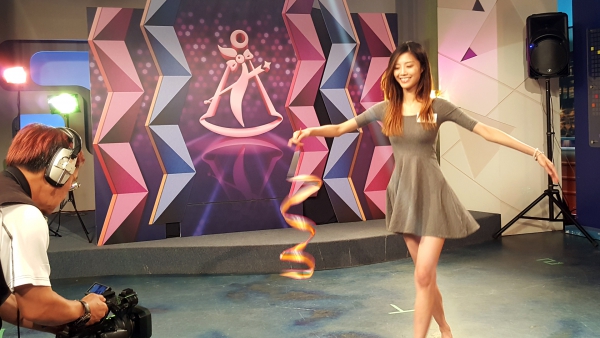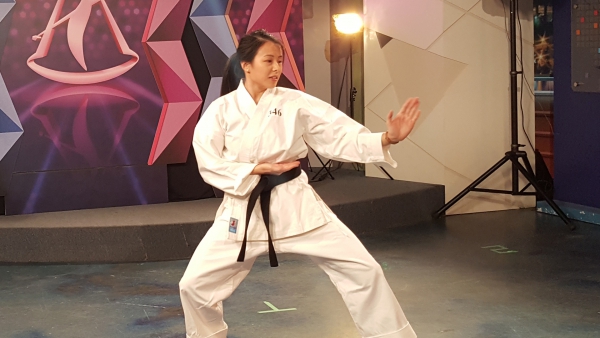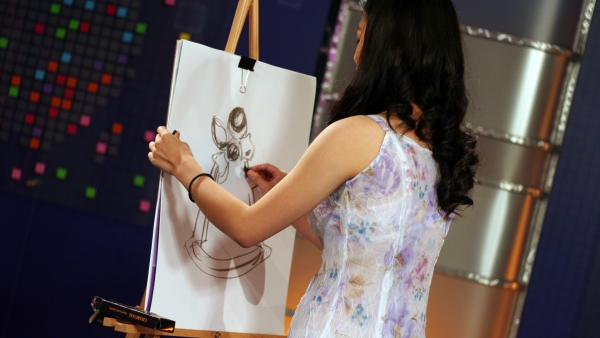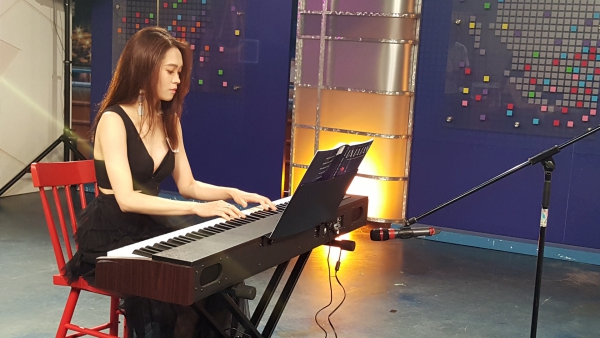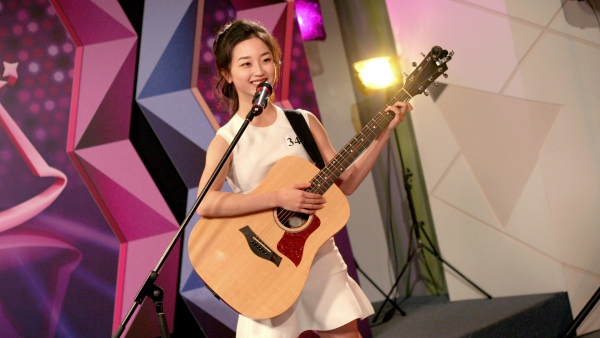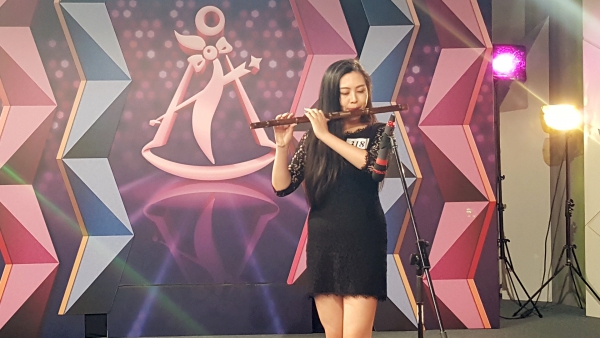 Behind-the-scenes footages were uploaded instantly onto MCVP Instagram Stories where fans could enjoy a firsthand glimpse at the audition process.
After much deliberation, the 10 finalists were selected. They will soon launch their much anticipated Pageant journey with a series of professional training. The 10 finalists competing at the Final on December 8th will be revealed to the public shortly. If you are eager for more sneak peeks of the Miss Chinese Vancouver Pageant, make sure to follow MCVP Facebook and Instagram MCVPCanada.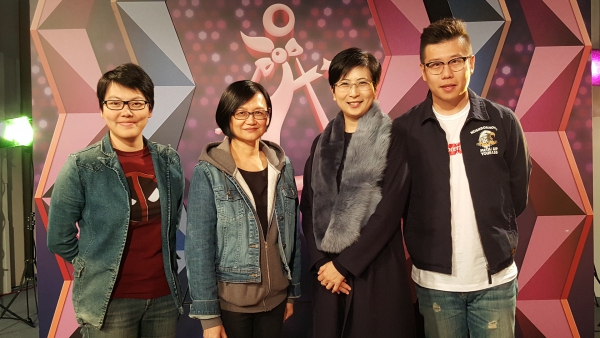 Miss Chinese Vancouver Pageant Gala Dinner 2017 Beneficiary Chi Heng Foundation Canada
2017-09-12
As the legacy of Miss Chinese Vancouver Pageant continues, Fairchild Television has named Chi Heng Foundation Canada as the beneficiary of the annual MCVP Gala Dinner this year. Chi Heng Foundation Canada has recently held a press conference at Aberdeen Centre, hosted by Miss Chinese Vancouver 2016 Maria Rincon along with Leisure Talk host William Ho, to announce the Gala details.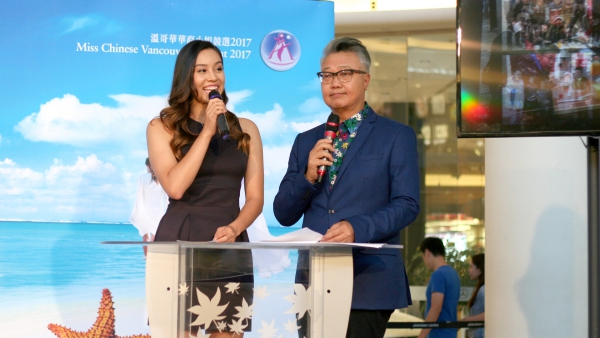 Founder and Chairman of Chi Heng Foundation Chung To especially travelled to Vancouver to attend the press conference. He expressed sincere appreciation and gratitude to Fairchild TV for our generous donation, and presented the President of Fairchild Media Group, Mr. Joe Chan, with a plaque to compliment Fairchild TV's support. The collaboration of MCVP and Chi Heng Foundation Canada is a great opportunity to bring attention, love and care to orphans suffering from AIDS in Central China, as well as to raise funds for their education and medical services.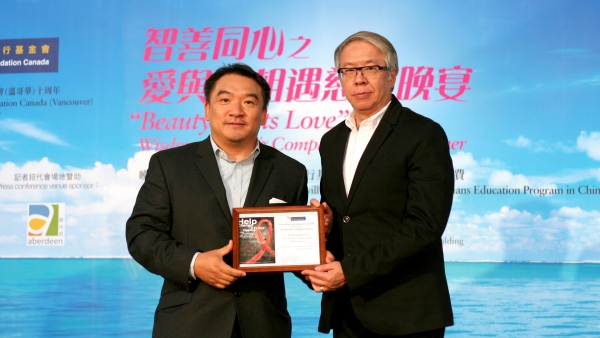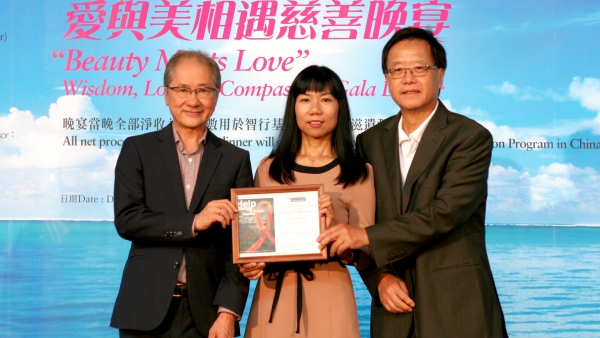 Mr. Joe Chan and other event supporters were invited onto the stage to officiate the MCVP Gala dinner ceremony by placing the "starfish", which symbolizes the orphans, onto the sea backdrop, which in turn represents hope and life. Such action signifies that however overwhelming and insurmountable the suffering of the thousands of orphans impacted by AIDS is, a better life and brighter future will be created with everyone's generous contribution.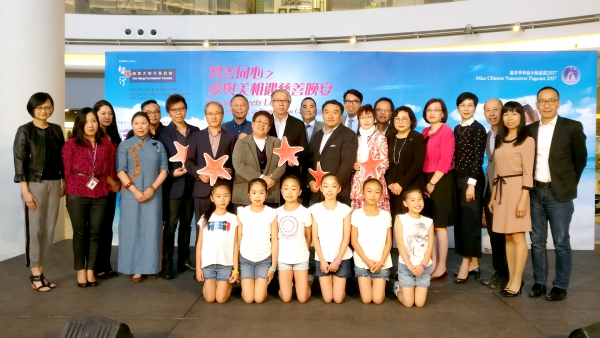 Miss Chinese Vancouver Pageant Gala Dinner 2017 will be held on December 8th at Vancouver Convention Centre. For more information, please visit www.chihengcanada.org.
Maria Rincon, Prenda Wang, and Sherry Xue Share Pageant Tips
2017-09-11
With Miss Chinese Vancouver Pageant 2017 Recruitment in full action, Miss Chinese Vancouver Pageant 2016 winners Maria Rincon, Prenda Wang, and Sherry Xue recently went live on Miss Chinese Vancouver Facebook Page, revisiting their precious and memorable pageant journeys, providing tips to winning the judges' hearts during the interview, and answering questions from those who were still hesitating to join this year's Pageant. To watch the archive of this LIVE chat, please go onto MCVP Facebook page (mcvpCanada).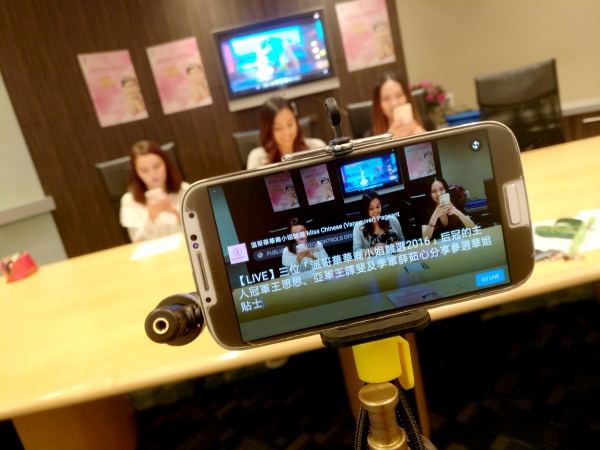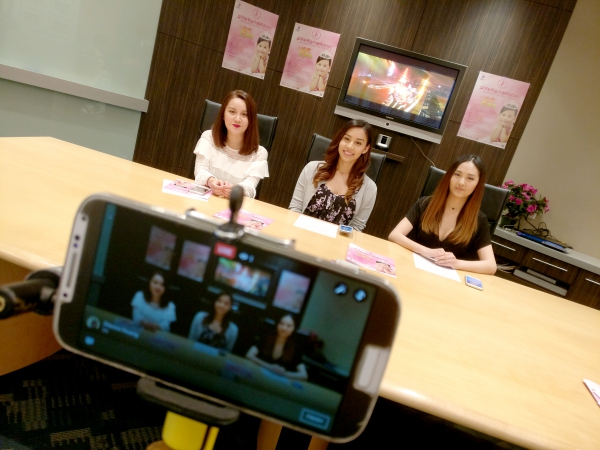 Having this year's theme of "Embrace your childhood dream" in mind, the three beautiful ladies shared their childhood dreams with the viewers, and they all agreed that their pageant experience had brought them one step closer to achieving their dreams. Lastly, they encouraged all aspiring young ladies to act fast and apply for Miss Chinese Vancouver Pageant 2017. Application deadline is September 15th (Friday) at 5pm.
Miss Chinese Vancouver and Project Boyz Power Champions Dancing to Their Dreams
2017-08-23
Have you ever wondered what chemistry will be created when young rising star Miss Chinese Vancouver 2016 Maria Rincon meets the equally passionate and talented Project Boyz Power 2017 Champion Jacky Weng? Maria and Jacky recently shared their unique childhood dreams on the PLEM September issue in a photo shoot taking place at a beautiful park in the city which served as a backdrop for them to show off their marvelous dance moves.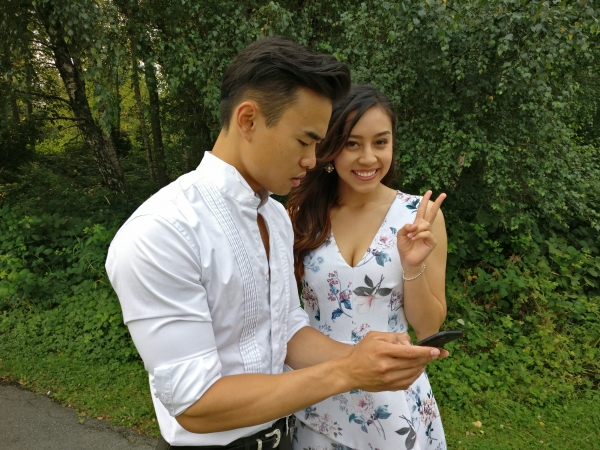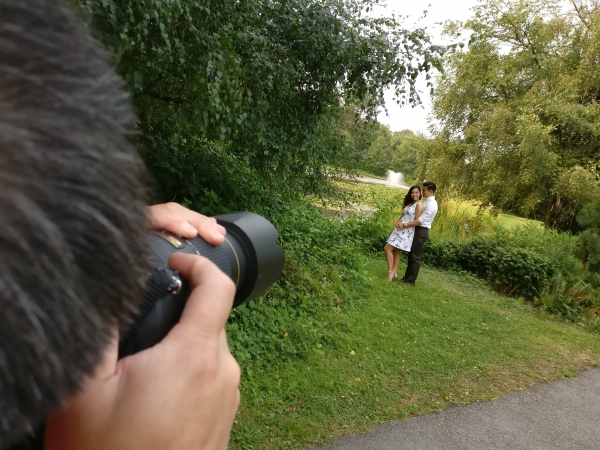 Maria performed the splits with ease while demonstrating her flexibility and elegant dance routines. As for the perfectly fit Jacky, he performed a series of jaw-dropping parkour stunts, reflecting an incredible power and boundless energy.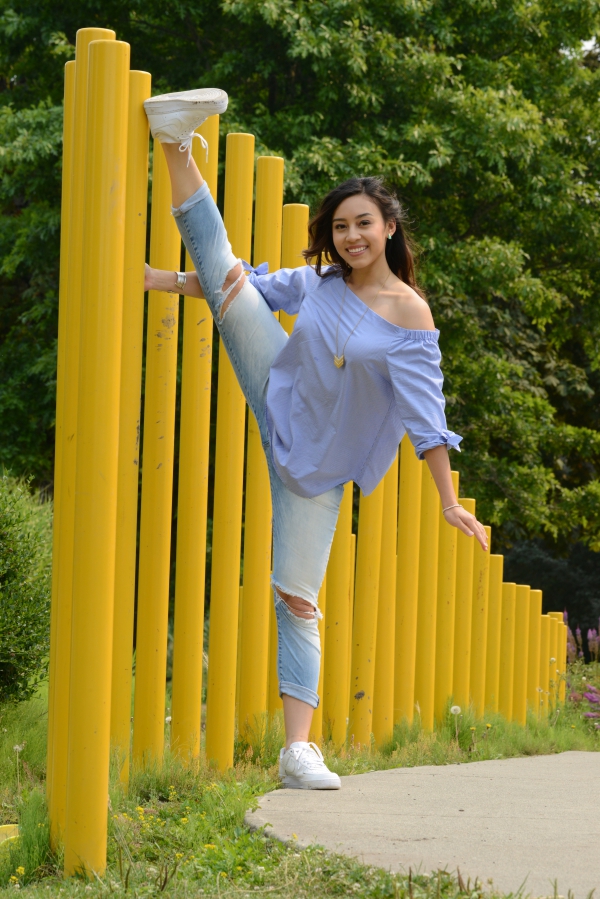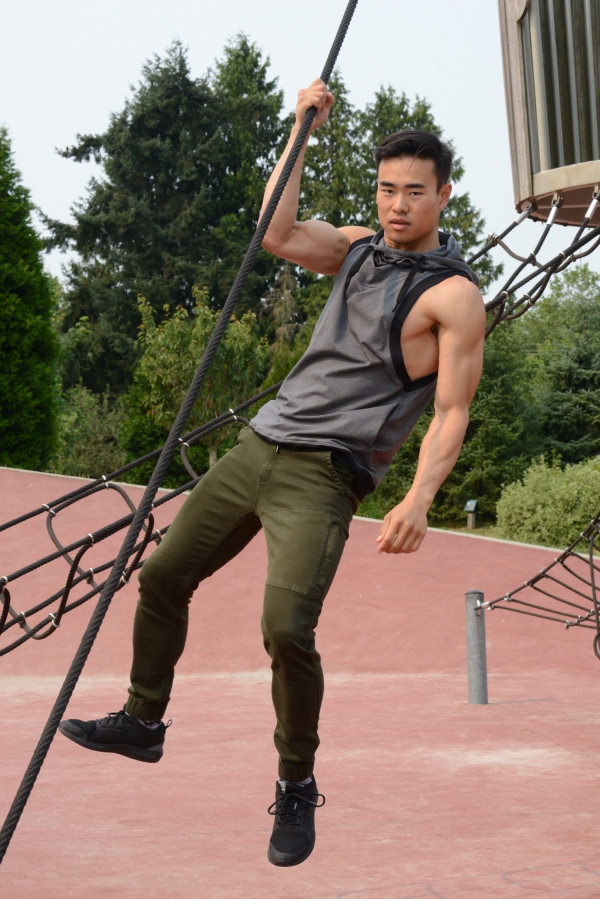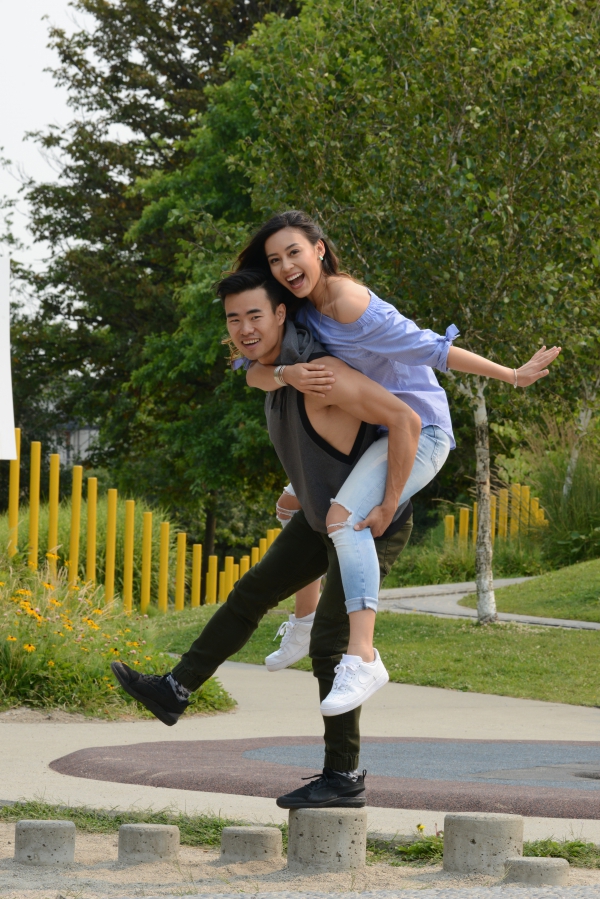 Aside from taking individual photos manifesting their individuality and youthfulness, the beautiful Maria and charming Jacky also took a series of romantic photos to sweeten up the atmosphere on the hottest day of the summer in Vancouver this year.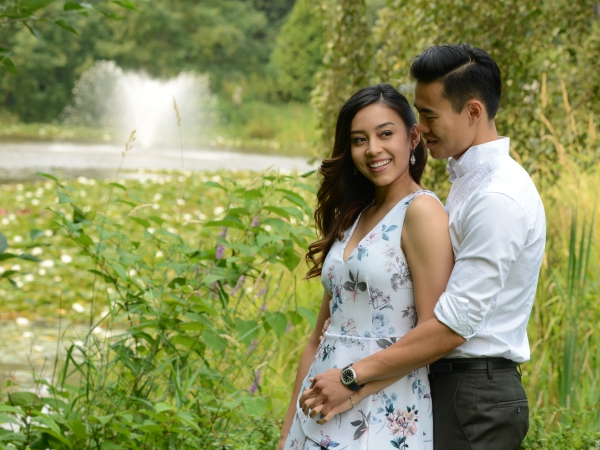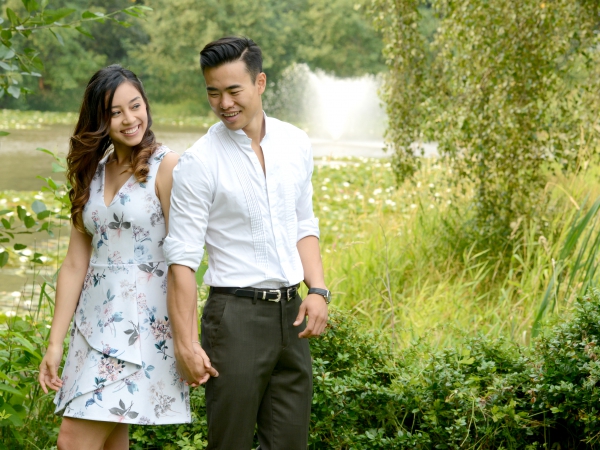 Although it was hot and sweaty during the shoot, they both enjoyed working under the sunny weather, especially when surrounded by a scenic and peaceful nature. Be sure to stay tuned for Maria's and Jacky's interview in the PLEM September issue!