Kick Start Press Conference
2017-08-21
The prestigious Miss Chinese Vancouver Pageant 2017 recruitment has been officially launched today at the "Miss Chinese Vancouver 2017 Kick Start Press Conference". This year's theme "Embrace your childhood dreams" was revealed at the press conference by MC Mary Lo and Steven Yang. For over two decades, Miss Chinese Vancouver Pageant has served as the platform for many young urban ladies to fulfill their childhood dreams and experience the extraordinary. Through three months of pageant trainings, they will be completely transformed, equipped with the strength, courage and passion to reach for the stars and change their world.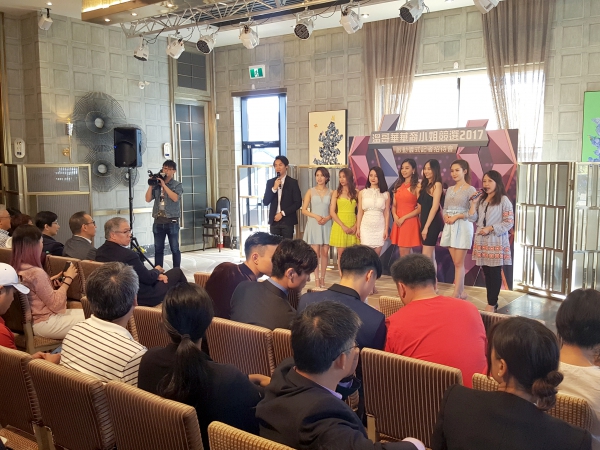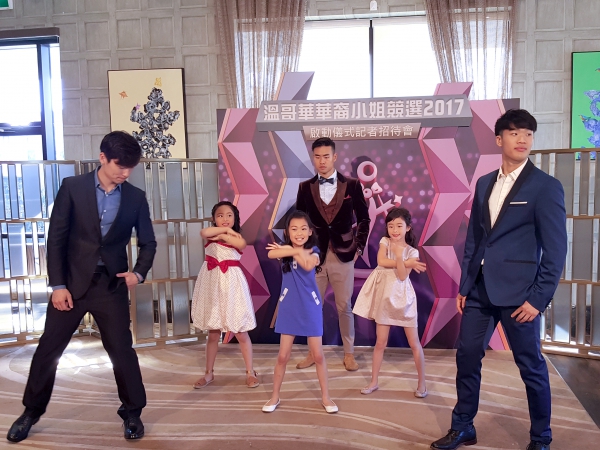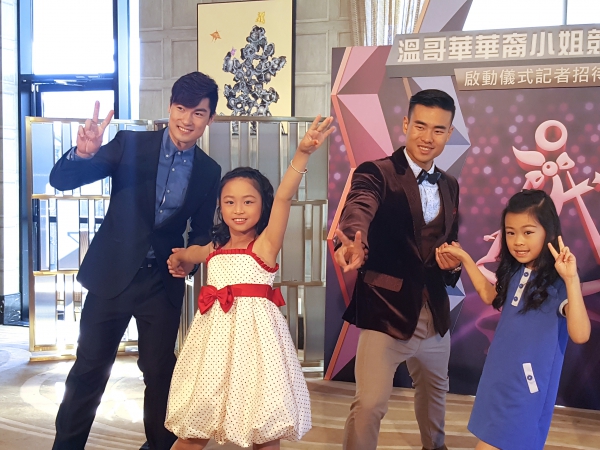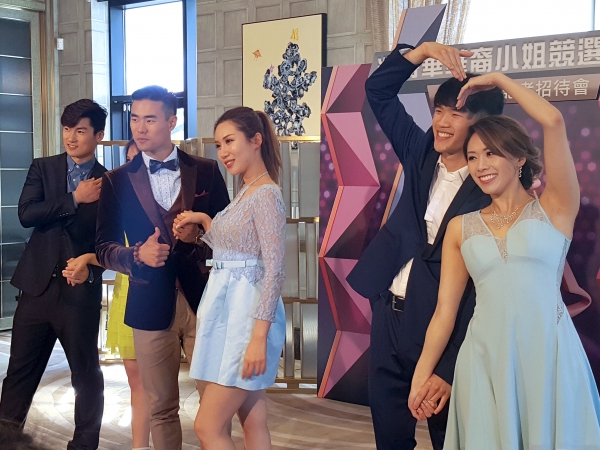 Project Boyz Power 2016 winners, Jacky Weng, Frankie Liu, and Benjamin Hsieh, took the lead onstage as big brothers, along with three adorable little girls. To these girls, joining the Miss Chinese Vancouver Pageant is their dream. Miraculously, in a blink of an eye, their dream turned reality as they glamorously transformed into Miss Chinese Vancouver 2016 champion Maria Rincon, 1st Runner-up Prenda Wang, and 2nd Runner-up Sherry Xue. After the winners' grand entrance, Mary and Steven were curious to find out what their childhood dreams were. Maria answered: "My childhood dream was to pursue a career in the entertainment industry, and my experience in Miss Chinese Vancouver Pageant expanded my on-stage exposure, provided me with the opportunity to represent Vancouver in Miss Chinese International Pageant, and broadened my horizon. This journey brought out a completely different but better version of me prided with the courage to confront the unknowns ahead". Prenda has always looked up to her renowned TV program host mother and was determined to follow her footstep. Her dream is definitely coming true. Apart from hosting "Asian Magazine", Prenda was greatly complimented for her competence as the BC Children's Hospital Chinese-Canadian Miracle Weekend Telethon MC earlier this year. Last but not least, 2nd Runner-up Sherry, along with Cecilia Pan, Lily Wong, and Bridget Tse shared how they were being inspired throughout the Miss Chinese Vancouver Pageant. Whether it was participating at charity events, performing at various special events, shooting TV commercial or filming TV programs, the pretty ladies have learned a lot at these exceptional moments. Being a registered Dental Hygienist herself, Bridget was not deterred from pursuing her "Miss Chinese Vancouver Pageant" dream. She even challenged herself yet again at Miss Hong Kong Pageant as an oversea contestant a year later and gained more insights in life.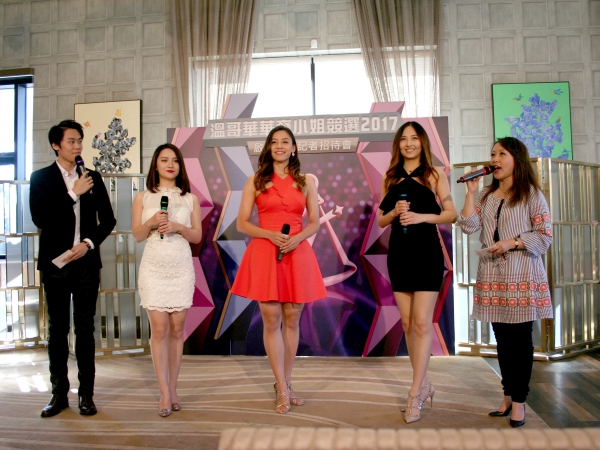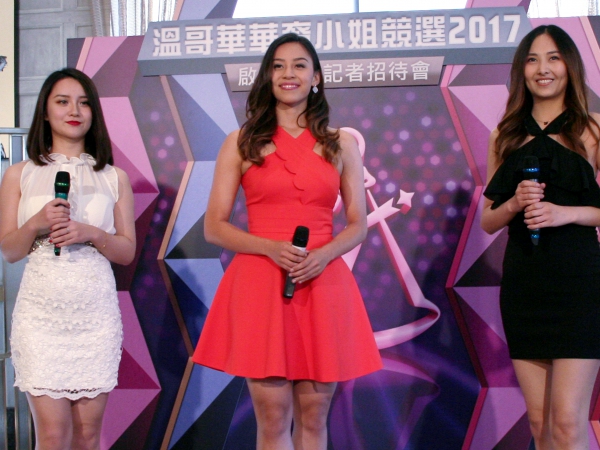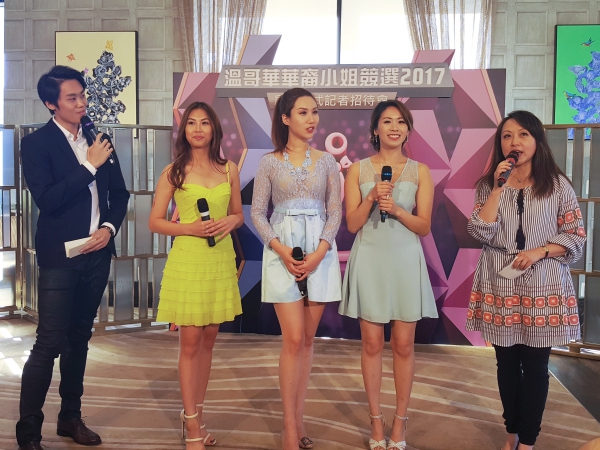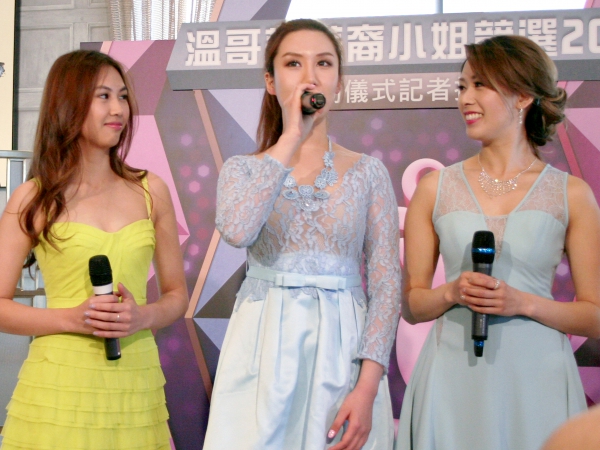 The group of Miss Chinese Vancouver beauties encouraged all aspiring young ladies to embrace their childhood dreams, take the initiative and audition for the Miss Chinese Vancouver Pageant 2017. To wrap up the press conference, President of Fairchild Media Group, Mr. Joe Chan, was invited onto the stage to officiate the Miss Chinese Vancouver Pageant 2017 campaign. The entire press conference was live-streamed on Facebook. Everyone is welcome to watch the exciting milestone through MCVP Facebook (mcvpcanada). Miss Chinese Vancouver 2016 winners will also go LIVE on Facebook on August 29th (Tuesday) at 6pm, to share their extraordinary pageant experiences and interview tips.Miss Chinese Vancouver Pageant 2017 Final will be held at the Vancouver Convention Centre on December 8th (Friday). Application deadline is September 15th (Friday).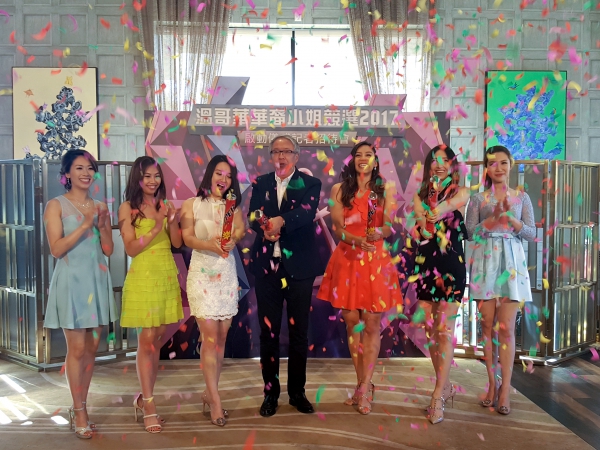 Miss Chinese Vancouver Pageant 2017 Recruitment has Begun
2017-08-21
A dream gives you the strength, courage, and passion to reach for the stars and change your world. But most importantly, you have to seize the opportunity to pursue it with great determination. Previous winners of Miss Chinese Vancouver Pageant share stories of their childhood dreams.
Linda Chung
I had always wanted to become an Elementary School teacher since at a very young age. But my destiny went on another path after joining Miss Chinese Vancouver Pageant. Shortly after capturing the title of Miss Chinese International, I signed a contract with TVB, and officially entered the showbiz. I am glad to have made the move because as an actress I could assume a variety of characters and experience the world from different perspectives. I also had a chance to live a life of a teacher along the way. Do you still remember Miss Cool (Koo) in "Yes, Sir. Sorry, Sir!"?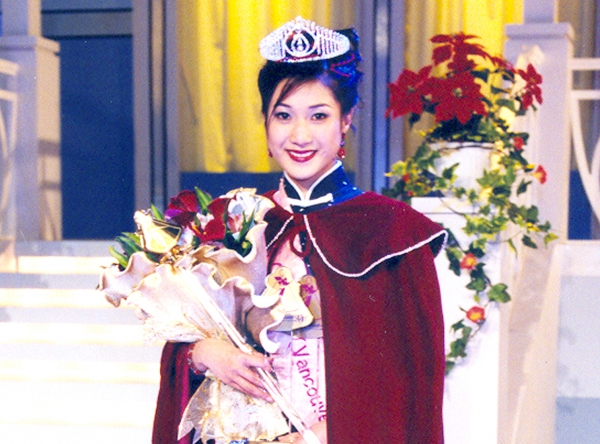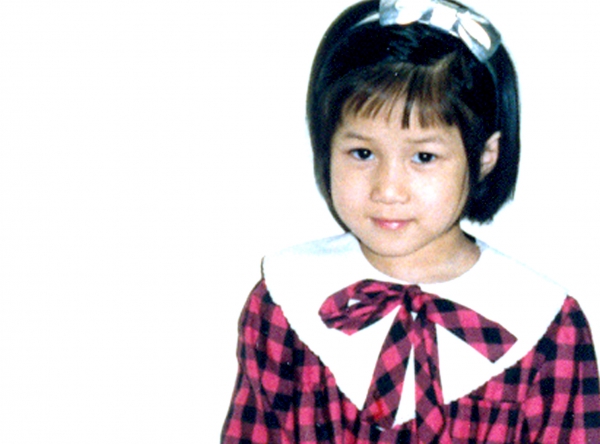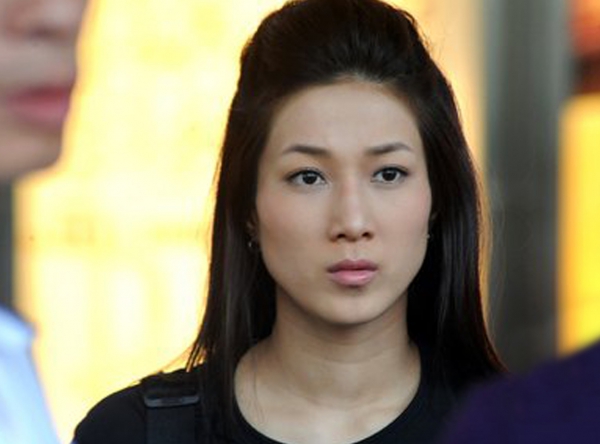 Leanne Li
Having a happy and healthy marriage was one of my childhood dreams. I even envisioned my wedding at a chapel in Europe one day. My life was steering towards a completely different direction after the Miss Chinese Vancouver Pageant. Through this Pageant I was brought to Hong Kong where I met the love of my life, Wong Cho Lam. Switching my identity from Ms. Li to Mrs. Wong in a romantic fairytale wedding was like having a dream come true.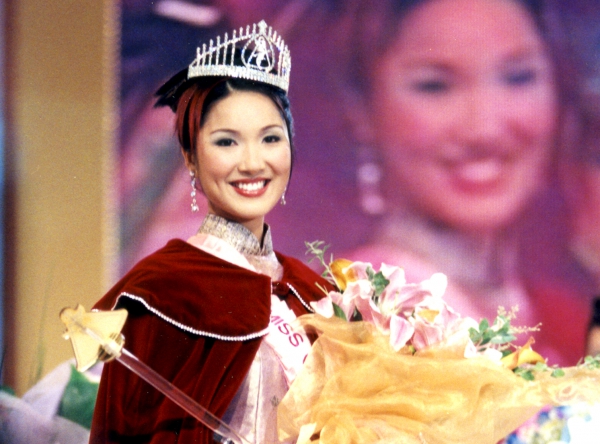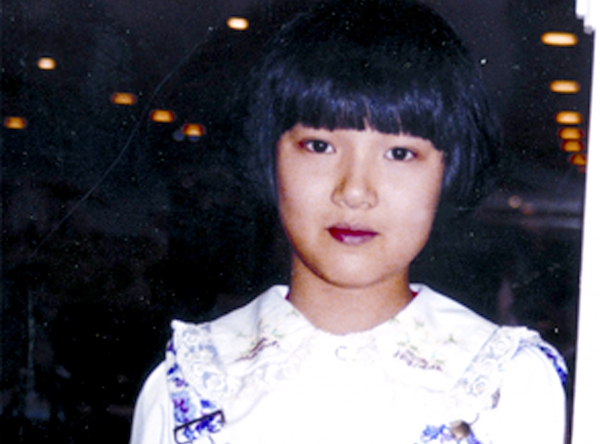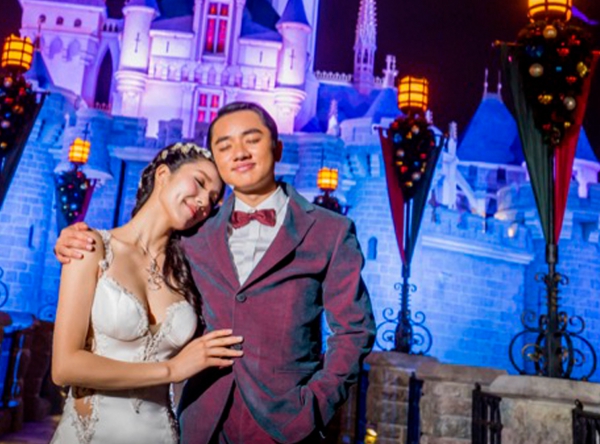 Eliza Sam
When I was little, I always indulged myself in a dream as a princess; often using a blanket to wrap around my body as the elaborate dress that a princess would wear. Before joining Miss Chinese Vancouver Pageant, I was a trainee at a bank. All my friends expected me to stick with this job for the rest of my life. After winning Miss Chinese Vancouver Pageant, and Miss Chinese International Pageant, I was immediately recruited into the TVB family. I felt extremely lucky that the first drama that I participated in, "Divas In Distress", received overwhelming responses and positive feedbacks, which also earned me the nickname of "Princess Heung Heung". I feel overjoyed whenever someone calls me "Princess Heung Heung" and requests for a photo together. Now my dream of becoming a "princess" has been realized.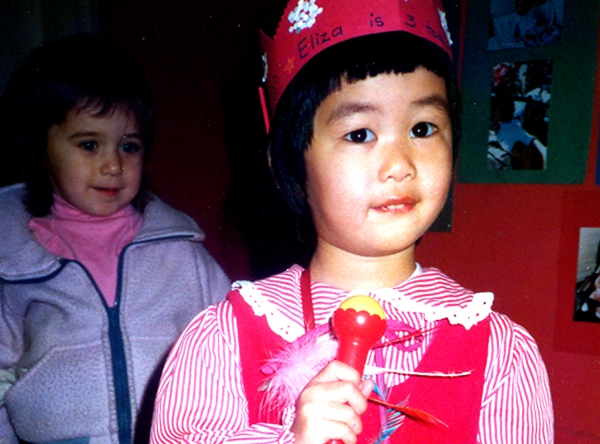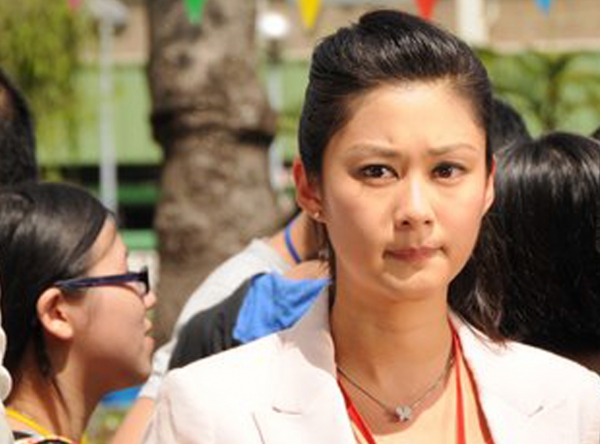 Gloria Tang
Raised in Vancouver, a city enriched by love and care, my childhood dream was to be a successful and creative charity event promoter to help those in need. After being crowned Miss Chinese Vancouver champion, I was given the opportunity to participate in many charity events, such as taking on the role as Ambassador of Hope for the Canadian Cancer Society (CCS), volunteering at the daffodil sale to help raise funds for CCS, shooting promotion videos for fundraising events, and promoting cancer awareness. I also joined the Union Gospel volunteer team to serve meals to the underprivileged. These precious moments had broadened my horizon, and further motivated me to give back to the community. With my reputation and influence as an artiste, I wish to increase awareness among the general public on the less fortunate in our society. I feel honored to adopt an alternative approach to fulfill my childhood dreams.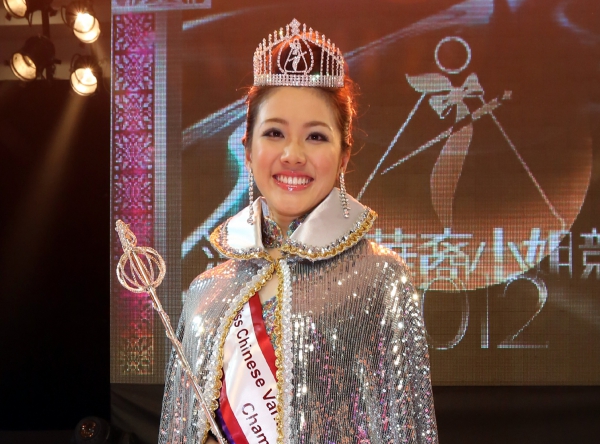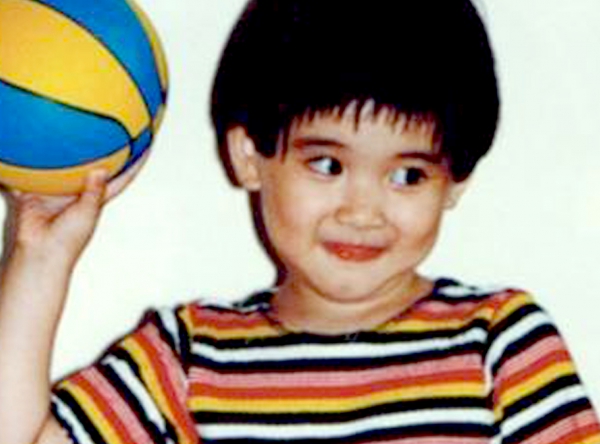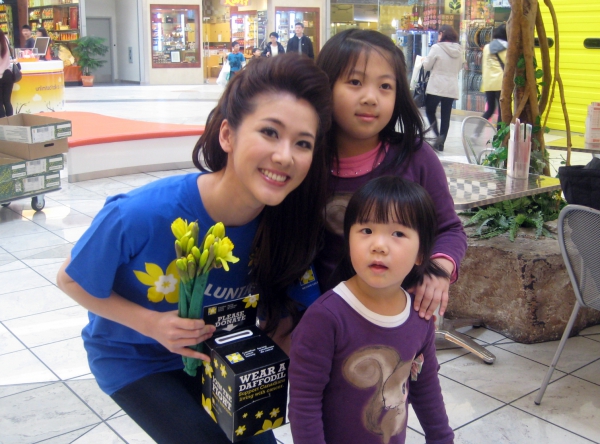 Maria Rincon
I always had a passion for dancing and performing since I was young. I dreamed of becoming a TV program host, to gain insight on different cultures and travel around the world. After immigrating to Vancouver, I spent a lot of time learning Chinese dance, and participated in many performances to broaden my on-stage experience. In addition, I put tremendous time and effort to work on my Chinese, English, and Spanish to equip myself for a career in the entertainment industry. The turning point of my dream-chasing-journey was to engage myself in the Miss Chinese Vancouver Pageant last year. Three months of comprehensive training translating into the final performance onstage had transformed me into a completely different, yet a better version of myself. Since being crowned Miss Chinese Vancouver champion, I had the chance to involve in various charity events and perform at special functions, as well as represent Vancouver to compete in the Miss Chinese International Pageant. Miss Chinese Vancouver Pageant had increased my self-confidence and perseverance when heading towards my childhood goal.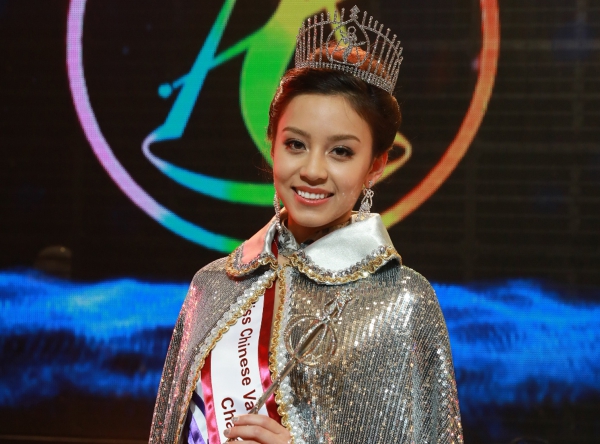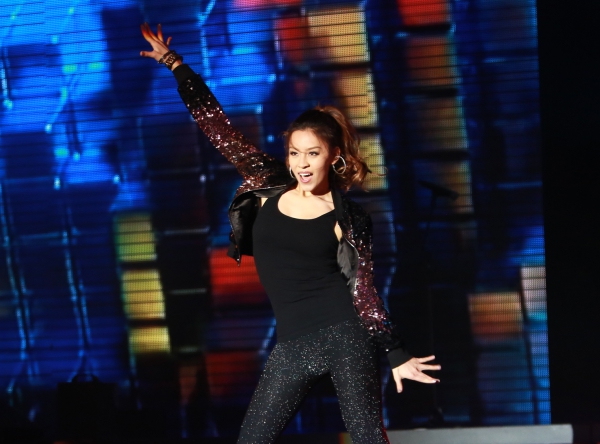 Linda Chung, Leanne Li, Eliza Sam, Gloria Tang, and Maria Rincon rode on a possibility that turned into a glamorous life-changing experience at the Miss Chinese Vancouver Pageant. No matter what your dreams are, Miss Chinese Vancouver Pageant will pave the way while adding vibrant colours to your life. A dream without action is just a wish. Take a step forward and apply for Miss Chinese Vancouver Pageant 2017. Application deadline is September 15th (Friday) at 5pm.